Future meetings and events
Tue 20th March 2018 at 19.30 - 21.30 GREAT HARWOOD CIVIC SOCIETY AND CHURCHFIELD HOUSE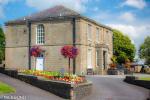 Tonight we have two guest speakers, Val Austin and Lynne Wilson who will tell us about their organisations based in Great Harwood.
Tue 27th March 2018 at 19.30 - 21.30 EDWARD FOSTER is our guest speaker tonight

Edward, from Great Harwood, is a painter and musician. His paintings have featured in exhibitions throughout the UK and have been sold to people around the world. He has a growing international reputation for his almost mystical works.
Tue 10th April 2018 at 19.30 - 21.30 AGM and COMMITTEES

Tonight we remind ourselves of the club events of the past year and elect officers for the next year
Tue 17th April 2018 at 19.30 - 21.30 CLUB COUNCIL and guest Speaker REV BERNARD COCKER from IAT

Tonight we welcome a return visit from the founder of the IAT
Tue 24th April 2018 at 19.00 - 22.30 CHARTER DINNER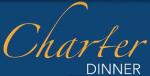 It's our birthday today and we are celebrating with a special meal and entertainment at The Foxfields
Tue 24th April 2018 at 19.00 - 22.30 2018 CHARTER DINNER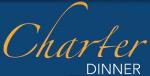 An evening of celebration, fun and entertainment at The Foxfields Hotel