Future meetings and events
Thu 30th January 2020 at 17.30 - 19.30 Partners' Evening: Sutton Arms at 6.45PM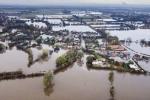 The Sutton Arms, Scawby. 6.45pm for 7.00pm
£14.00/person for 3-course meal and tea/coffee. Book food in advance.
Guest Speaker: Stuart Smith (RC Doncaster) (Guest of PP Paul McCormick) speaking on "Flood Support"
Mon 3rd February 2020 at 16.30 - 18.30 Rotary Young Musician of the Year 2020, auditions to be held at St. John's Church Hall.
Selection of someone playing an instrument or singing who will represent our club at the District Finals in 2020.
Thu 6th February 2020 at 17.30 - 19.30 Business Meeting Duty Steward: David Hinxman
Weekly Meeting at Artie's Mill. Food: tba
Thu 13th February 2020 at 17.30 - Thu 20th February 2020 - 19.30 Team Meetings: Duty Steward: PP Richard Alderson
Weekly Meeting at Artie's Mill. Food: tba
Thu 20th February 2020 at 17.30 - Thu 13th February 2020 - 19.30 Club Meeting: Duty Steward: PP Mohammad Ali; Speaker Finder: Bozena Allen
Weekly Meeting at Artie's Mill: Speaker: Debbie Bryant, North Lincolnshire Young Carers. Food: tba
Thu 27th February 2020 at 17.30 - 17.30 Club Meeting: Duty Steward: Bozena Allen; Speaker Finder: Alan Smith
Weekly Meeting at ASrtie's Mill. Food: tba
Thu 5th March 2020 at 17.30 - 19.30 Club Meeting: Duty Steward: PP Arthur Borrill; Speaker Finder: John Thompson
Weekly Meeting at Artie's Mill: Food: tba
Thu 12th March 2020 at 17.30 - 19.30 Club Meeting: Duty Steward: PP Tony Forbes; Speaker Finder: PP Nick Wells
Weekly Meeting at Artie's Mill: Food: tba
Thu 19th March 2020 at 17.30 - 19.30 Club Meeting: Duty Steward: PP Janice Grimley; Speaker Finder: Ian Watson
Weekly Meeting at Artie's Mill: Food:
Thu 26th March 2020 at 17.30 - 19.30 Team Meetings: Duty Steward: PP Robert Horner
Weekly Meeting at Artie's Mill: Food:
Fri 27th March 2020 at 18.30 - 20.00 50th Anniversary Charity Auction

Angel Suite, Brigg