Future meetings and events
Wed 26th February 2020 at 19.30 - 21.30 Business Meeting
Wed 4th March 2020 at 19.30 - 21.30 Fellowship
Wed 11th March 2020 at 19.30 - 21.30 Fellowship
Wed 18th March 2020 at 19.30 - 21.30 Scatter Week
Sun 7th June 2020 at 09.00 - 14.00 Thurrock Cycle Marathon
Annual Cycle Marathon to raise money for local and national charities. Distances are 7, 21 and 42 miles.
Sun 7th June 2020 at 09.30 - 12.30 Thurrock Cycle Marathon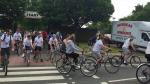 Everybody is invited to join in whether serious about your riding or a day out with family and friends. 7, 21 or 42 miles whatever you can manage while raising money for the charity of your choice.