Future meetings and events
Mon 1st July 2019 at 14.00 - Thu 31st December 2020 - 14.00 Sensory Garden is developing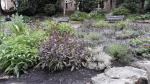 Our club has built a Sensory Garden just off Milton Gardens for the enjoyment of visually and otherwise handicapped people.
It occupies what was The Sunken Garden and will continue to develop over the next few years.
Sun 8th December 2019 at 18.00 - Sat 30th May 2020 - 22.00 Current and upcoming events

Rotary has quite a few things in progress for the coming months - see the main page
Fri 15th May 2020 at 12.00 - Sat 16th May 2020 - 12.00 24Hr Sponsored Tandem Ride 15th-16th May 2020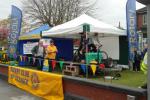 24Hr Static Tandem Ride - Open to all charities - Details on main page
Sat 23rd May 2020 at 09.00 - Sun 14th June 2020 - 10.00 Alsager Animal Safari
Alsager Rotary, Inner wheel and Tangent clubs are running the much loved Animal Safari once again.