Future meetings and events
Tue 11th August 2020 at 17.30 - Wed 31st March 2021 - 18.30 Weekly Club Meeting on Zoom
Until we can get back to our regular meetings at the Kingsknowes, we are meeting on Zoom 7:00 - 8:0 every Tuesday.
Tue 3rd November 2020 at 11.47 - Tue 15th December 2020 - 13.47 Discover your local Rotary Club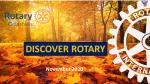 Find out more about your local Rotary club
Sat 28th November 2020 at 10.05 - Thu 24th December 2020 - 19.45 COVID-19 cancels spring/summer events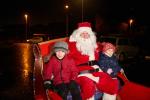 It's never too early to book Santa. Plans are underway to make this a special Christmas in Galashiels.