Future Meetings and Events
Thu, May 26th 2022 at 12:45 pm - 2:00 pm
Club lunch meeting
A Club lunch meeting on zoom to discuss projects and upcoming events
Wed, Jun 8th 2022 at 9:00 pm - 11:00 pm
KidsOut Day
Kingston Rotary Club together with Rotary Clubs of New Malden, Surbiton and Walton organise a day out to Chessington World of Adventures for disabled/disadvantaged children
Sat, Jun 18th 2022 at 3:00 pm - 5:00 pm
Teddy Bear's Picnic
A Teddy Bear's picnic for family and friends of Kingston Rotary to celebrate Lynda Rowland's Presidential Year to be held at Churchgate House, Cobham
Thu, Jun 23rd 2022 at 9:30 am - 3:30 pm
Kingston Expo
A full day of networking, seminars and making new connections in the business community of Kingston held in Kingston University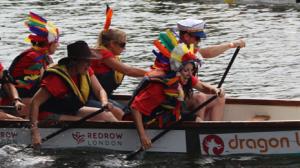 Sun, Jul 17th 2022 at 9:30 am - 4:30 pm
Kingston Rotary Dragon Boat Challenge
Dragon Boat Racing is an exciting way of motivating and integrating people in teams while having a lot of fun. It's a great platform for team building, whilst most importantly raising funds for local charities, and contributing to the local community.
Wed, Feb 15th 2023 at 7:00 pm - 11:00 pm
Centenary Celebration Dinner
A celebration of 100 years of Kingston Rotary Club with a dinner at Hampton Court House.