Future Meetings and Events
Wed, Oct 27th 2021 at 9:30 am - 4:00 pm
Chessington Business Expo
Kingston Rotary Club will be joining in the Chessington Business Expo at Chessington School, Garrison Lane KT9 2JS please come and see our stand.
Thu, Oct 28th 2021 at 12:45 pm - 2:00 pm
Club Lunch meeting on zoom
A Club lunch meeting on zoom to discuss projects and upcoming events with a speaker Colin Gilfillan - Kingston Shared Enterprise Club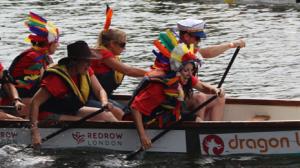 Sun, Jul 17th 2022 at 9:30 am - 4:30 pm
Kingston Rotary Dragon Boat Challenge
Dragon Boat Racing is an exciting way of motivating and integrating people in teams while having a lot of fun. It's a great platform for team building, whilst most importantly raising funds for local charities, and contributing to the local community.