Rotary Members help out at Covid Vaccination site
Members of the club were delighted to help out wit the roll out of the vaccination programme in Neston over the past couple of weeks. It was a huge effort by the local community well done to everyone who has helped !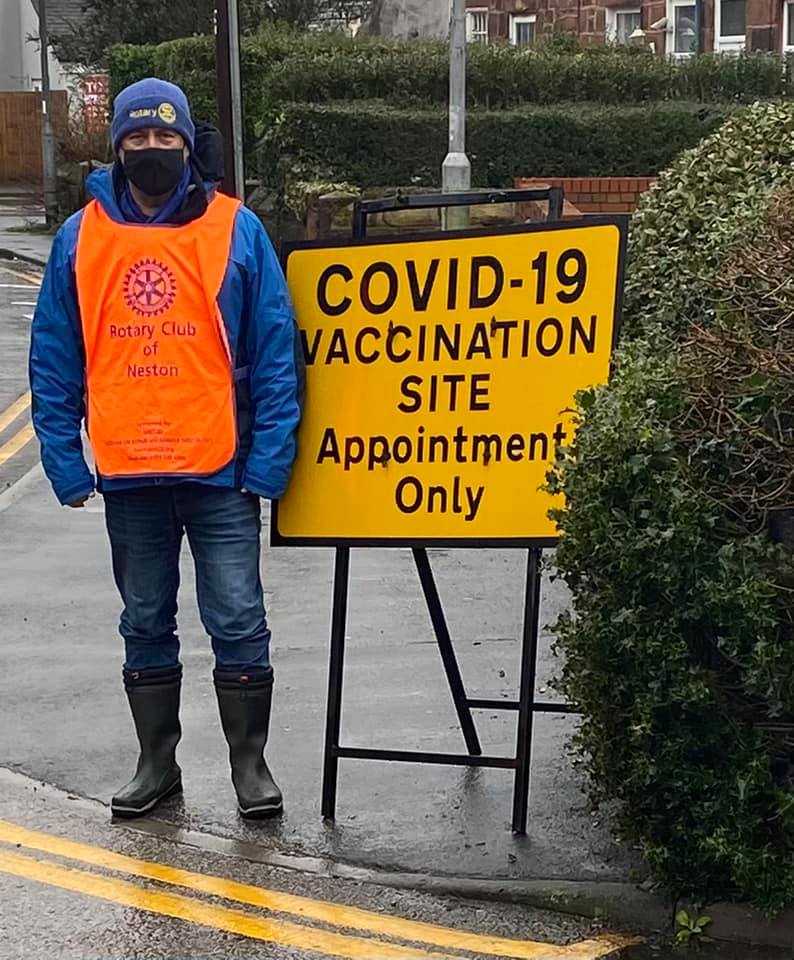 Christmas is NOT CANCELLED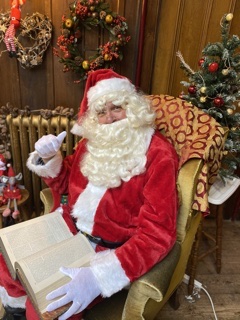 watch this space for exciting news about how you can meet Santa in his workshop in the North Pole !!
we can't do things as normal this year but we will be making an announcement very soon about how we will be bringing Santa to Neston this year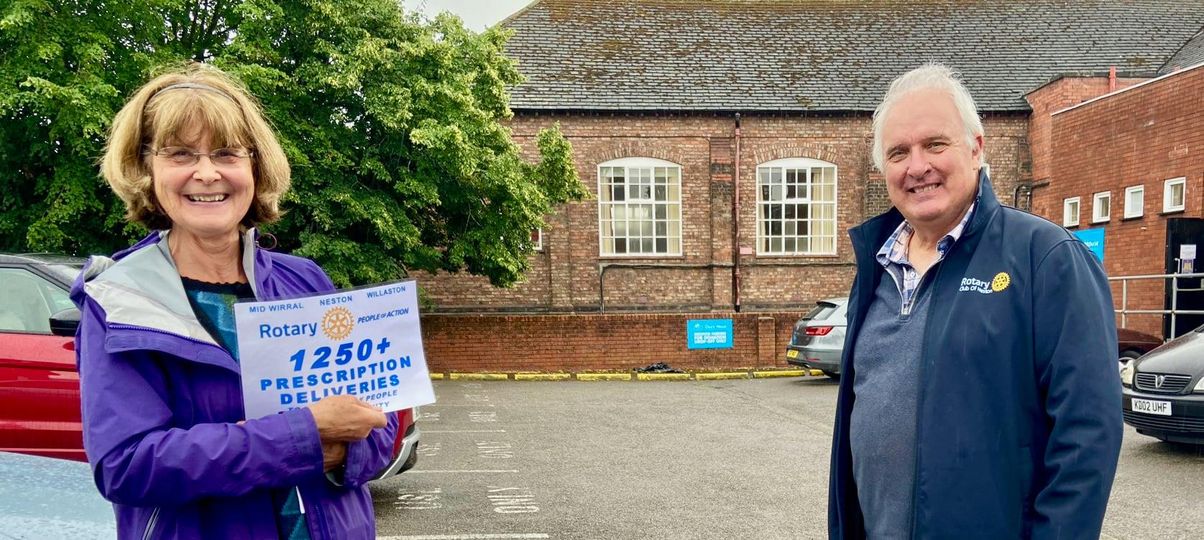 Over the past few months during the Covid 19 Pandemic members of RC Neston have been helping in the community by delivering prescritions to local residents who are isolating in their homes. We are now in a postion to withdraw from this project after three months. It has been a real privilage to serve our community during this difficult time and we will now move on to another local project with details coming soon. If you would like to help in yor local community then please join us at the Rotary club of Neston. You can contact Steve Martin on 07825373045
Rotary in Neston Supporting Prostate Cancer
Steve Got out on his bike in the Sunshine this weekend to support the Rotary Club Of West Kirby in their bike ride for Prostate Cancer. Particularly poignant for Steve as he had lost his cousin to the disease earlier in the day. Over £1000 was raised by Rotarians peddling around the Wirral, a great effort all round !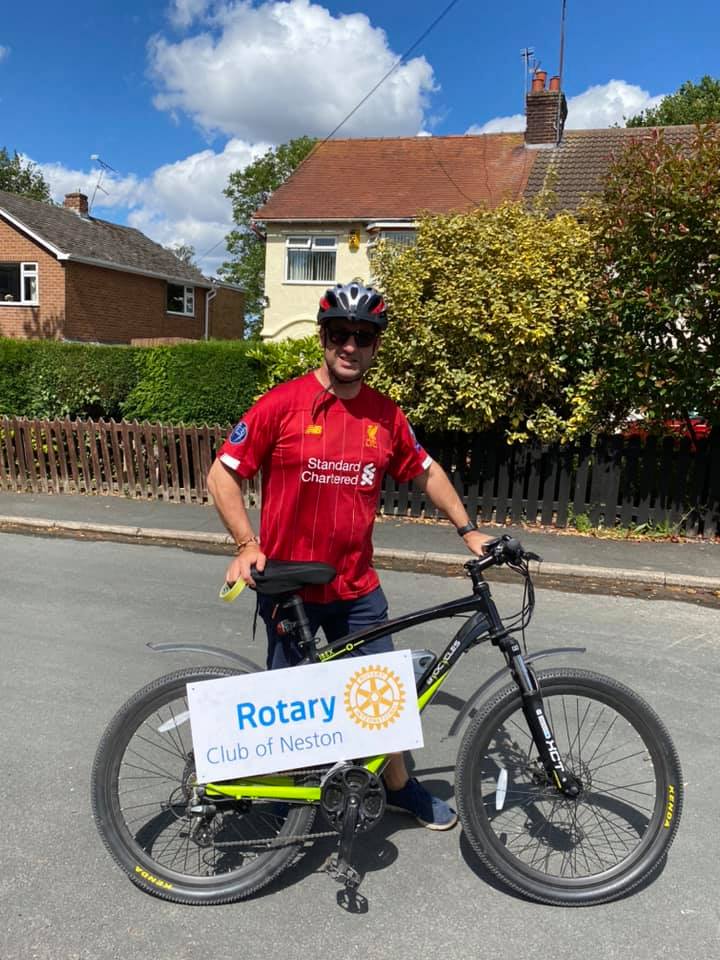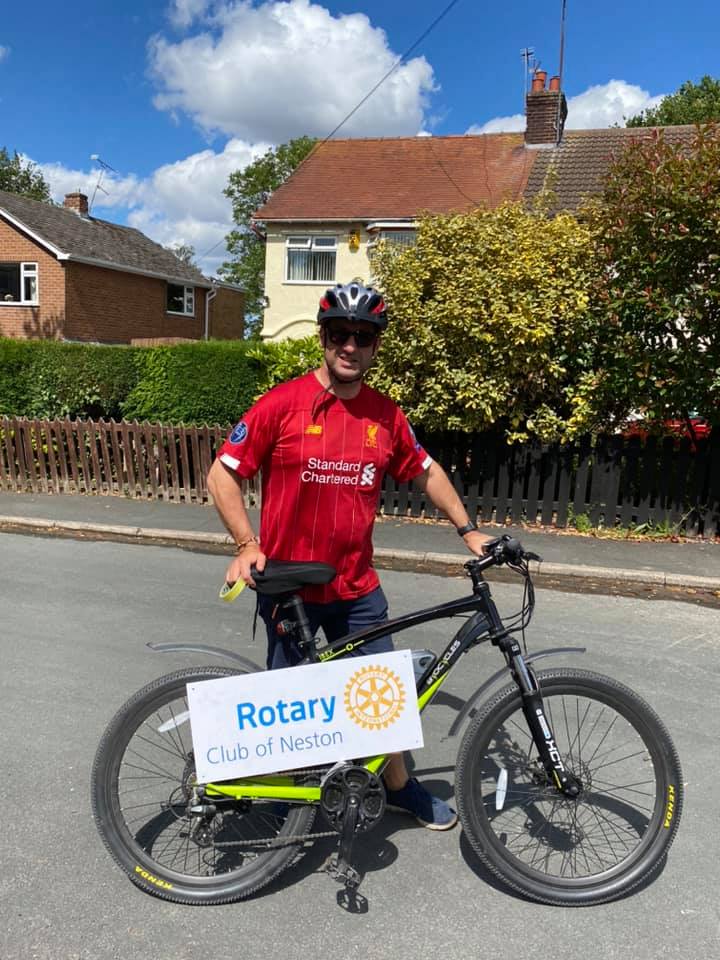 The Rotary Club of Neston is still active in the community at this time. We meet on Zoom every Tuesday morning at 10am and we welcome visitors to every meeting,
Please contact steve.martin30@btopenworld.com for a link to join our meetings.










How are you coping during this Covid 19 crisis?
We Hope that you are well and we are sure that we will return to 'normal' soon. I am sure that we are all learning new skills whilst in Lockdown such as Zoom calling ! The world is a very different place at the moment. It is strange to think that across thw world we are all in the same position. Social distancing, shops and bars closed, struggling health workers and the sadness and grief of those who have lost loved ones.
At Rotary in Neston we are asking everyone to stay at home and support our National Health service. Please respect the lockdown and only venture out when it is necessary. It is at times like this that we rely on the wonderful community volunteers. So many people are trying to help those in need and it is heartwarming. As a club we are helping in our community by delivering prescriptions to vulnerable residents of Neston and surrounding areas. We are also meeting weekly on Zoom and are discussing other plans for our next Rotary year.
The most important thing is the continued support of our local community. Have you been vonteering during the crisis? Would you like to coontinue to do a little bit in your community when this is all over? We would be delighted to hear from you if this is the case as when it is over we will carry on as before, doing good in our community and we want you to be a part of it.
Please contact steve.martin30@btopenworld.com for further details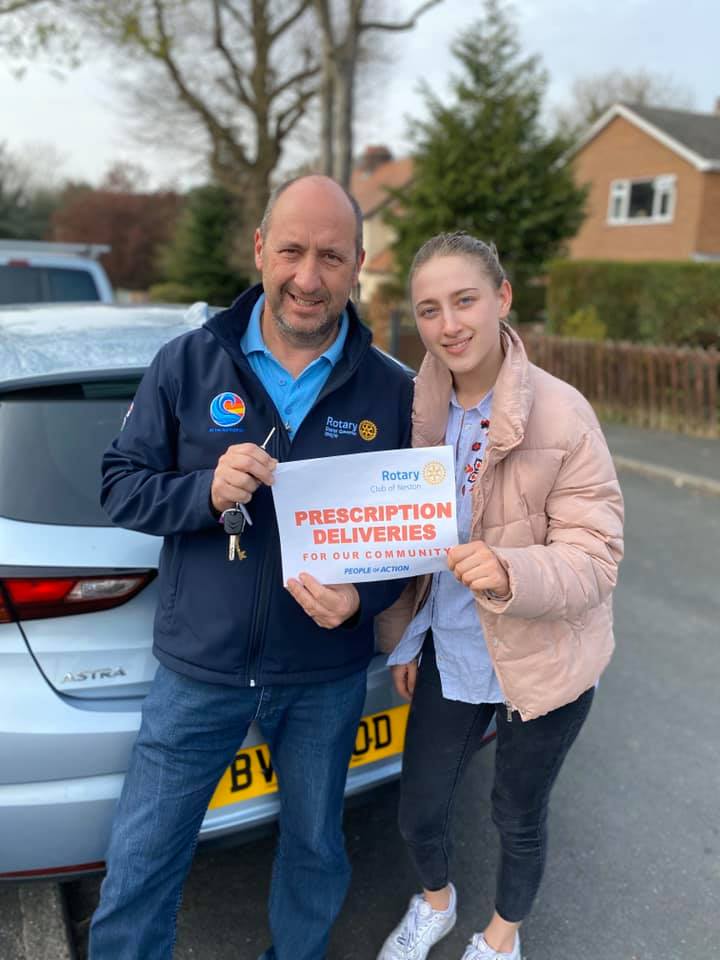 Neston Rotary Members on prescription delivery duty
Welcome to the new year !
At Rotary In Neston we are aiming for our 2020 vision !! We want new members and try to get up to 20 members in this Rotary year. Can you Help ? Please read through the below and let us know if you want more details. Contact details are on the bottom of the form.















Rotary in Neston is turning the town PURPLE FOR POLIO !!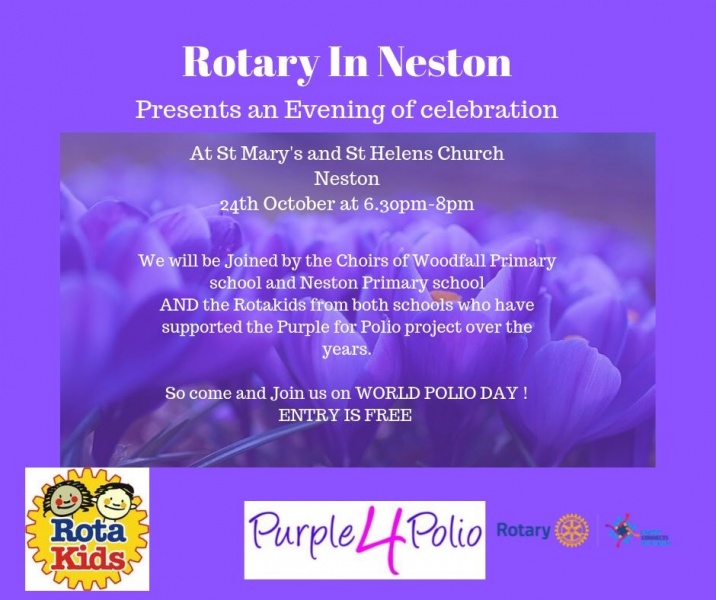 Please come along and support this event and lets get rid of Polio for good !!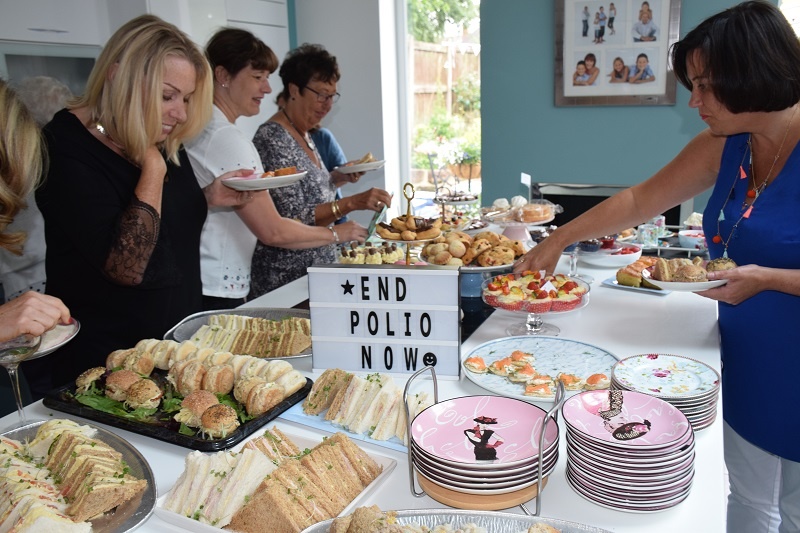 The Rotary Club Of Neston NEEDS YOUR HELP !!
We run a varied schedule of events and activities throughout the year and we need more members to enable us to make this happen. We are a group of local people who meet each week in the Hindeton arms pub and have a social meeting and plan events. We also have meals out and theatre trips etc and have regular interesting speakers at the club to inspire us. The club is open to everyone and there is no regular attendance requirement, we just simply ask to do what you can. Members of Rotary are poelpe of action, come and join us and put something back into your local and international community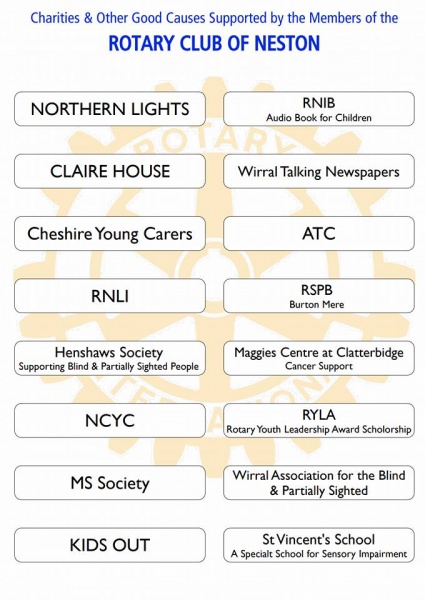 So what do we get up to ?? Listed below are some of our activities. Please scroll down and take a look
World Bike Relief Visits Neston
Rotary at Neston had a visit from World bike relief at their meeting this week. They are committed to helping people conquer the the challenge of distance, achieve independence and thrive. For many people in rural regions of developing countries poverty is a daily reality. In areas were walking is the only real mode of transport a buffalo bike offers the real and immediate benefit of reliable access to goods and services. Tonight Neston Rotary club bought one of these bikes for the charity.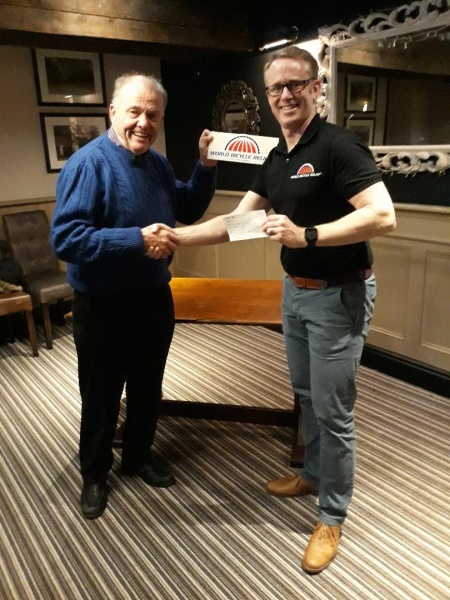 The Purple crocus planted by the Rotakids at Neston Primary School are looking Lovely !
Many of the Rotakids clubs have participated in this project by planting Crocus in their school grounds helping to raise awreness of the Push to finally rid the world of Polio !!



Calling all 16-18 yr olds in the Neston area
The Rotary club of Neston is looking for applications for a place on this year's Rotary Youth Leadership award course.
Do you want help with getting a job? or getting that Place at University ? then this is the course for you.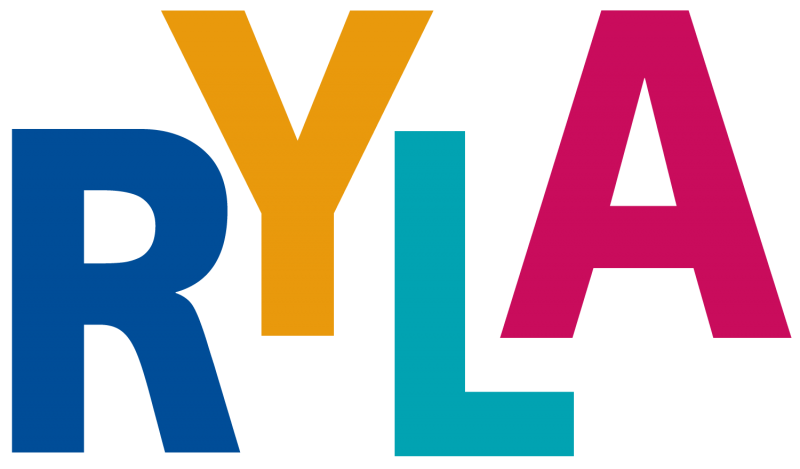 Rotary Leadership awards course is an intensive leadership course where you can enhance your leadership skills. It is lead by an expereinced team alongside Rotary clubs. It is a great opportunity to have fun and meet new people and gain those vital skills as you enter the competative world.
Started in Australia, the scheme is run all over the world by Rotary International. The principal aims of RYLA ia toprovide an effective training expereincefor selected young people and potential leaders, to encourage leadership of young people, by young young people, and to recognise publicly, young people who are rendering service to their communities.
In our area the RYLA event takes the format of an activity training course for selected young people aged 16-18 at the Arthog Activity Centre near Barmouth in North Wales. This years Course will run for a week FROM 19TH UNTIL 24TH August and it is FREE to successful applicants.
Delivered by Specialist Tutors the candidates will benefit by
Building confidence through presentation skills, working and cooperating together
Learning new skills utilising outdoor and water activities
Working as a team in difficult situations
Expereincing how to make effective decisions by using activity exercises
recognising and utilising skills in others
working to tight deadlines
understanding the problems of leadership
learning from their own mistakes in a friendly atmosphere
Interested ?
Please contact us if you know of any young person that you know that may be interested
Christmas is a big time for us
Neston Rotary were out and about over christmas and raised over £2000 for local and international charities !! Thank you all for your support !!

Rotary Fun Games

We help with this event every year ! up to 300 people with disabilities take part in a mini olympics at Chester. It is a fantastic day and you are guaranteed to come away with a huge smile on your face !




Rotarians from Neston had a great time helping out at the Rotary Fun Games in Chester ! the team looked after the table tennis event and worked hard to make sure all the competitors had a great day !


We have some great visits to some really interesting places




This evening the club visited the RNLI station at Hoylake . A great tour of the facility and a look at the the big boys toys !! A great chance for us to learn more about our chosen charity for the year. All finished off with a stop off at the pub !






Our Rotary G and Tea Party !!
Is just one example of how we like to get together and raise funds for charity
On Saturday members of Neston and Royden got together at Steve and Maria's house where they hosted a G and Tea party for Polio. A great time was had by all and the weather stayed kind to us. Lots of Gin was drunk and not much tea! Lots of lovely cakes and sandwiches !
Best of of all we raised £470 for END POLIO NOW !!!












KIDS OUT
Every year we take a group of Children from Woodfall primary school to Chester Zoo for the day. Im not sure who enjoys it most the kids or the adults !






Fun in the sun with the Rotakids !!

We love to join our Rotakids with their activities and the charity car wash is always a favourite ! ( but not the one we did in winter !)


Neston Rotarians were out in force at the weekend helping our Rotakids at Neston Primary school with a Charity car wash ! As can be seen from above some did more work than others !!

£450 raised for Northern lights and the school fund !! Well done to our fantastic Rotakids !! Yet again !




Another example of the charities we support.

Rotary club of Neston has sponsored the develpoment of a childrens book for blind young people. " The smell of other peoples houses " by Bonnie-sue Hitchcock will be recorfded soon and be available to those children who are visually impared. Thanks to the Rotary Foundation who also helped by way of a matching grant.






Anyone for Croquet ??

Every year we hold a croquet evening. It sounds posher than it is we are all pretty rubbish but we have a great laugh ( at each other ) and a buffet and a few drinks helps the evening go well. All proceeds helps to pay for our Kids out event
The Club Held a Croquet and Boules Evening at Poulton Hall to raise funds for the Kids out event at Chester Zoo. We even had a visit from two of the Chernobyl children being hosted by Eamon ! A great evenig of fellowship and fun was had by all !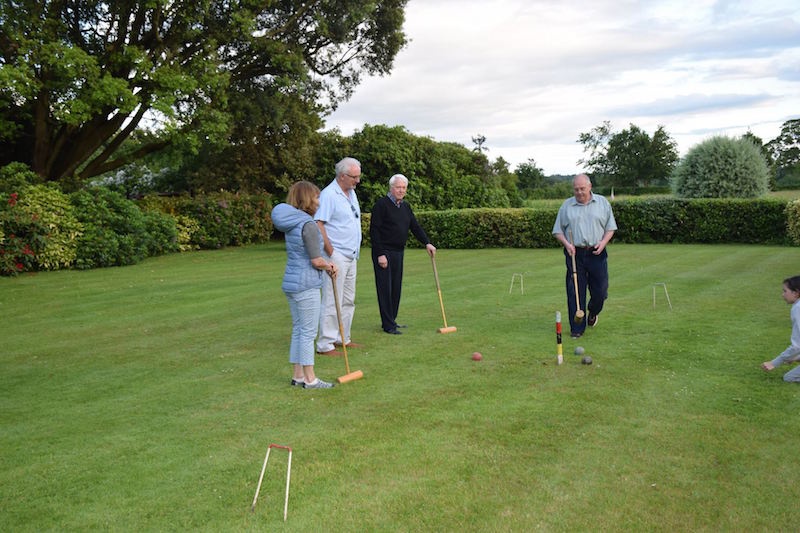 Tonight we welcomed Helen Evans from

RNIB
We presented Helen with a cheque for £1500 which will enable them to produce a talking childrens book ! Helen will keep us posted about the progress of the book and in the next few weeks we will be able to select the book title. The book will start with a Dedication to Rotary Club Of Neston for making the book possible .




so what is Rotary ?




What do we do in our communities?




we had an excellent evening with a speaker from Henshaws who are a superb support Charity for the visually imapired ! here steve is being guided by John who is blind ! to give him an idea of how isolated it can feel.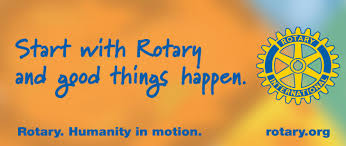 One of those difficult tasks for a Rotarian to Perform, Eating Cake !!
Woodfall primary Rotakids held a cakesale today and raised £80 for End Polio Now ! This will be trebled by the Bill and Melinda Gates Foundation. This was arranged in conjunction with the worlds greatest meal to end Polio !
Well Done wood fall Rotakids