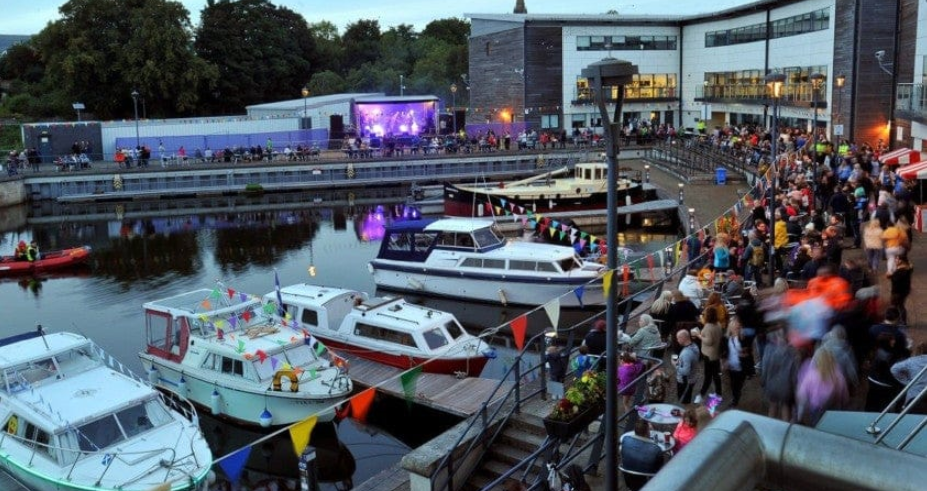 Kirkintilloch Rotary and the 6th and 20th Roman Legions have a great deal in common. They both used Kirkintilloch to set up camp. The legionnaires of Emperor Antoninus Pius built a fort in 142 A.D. The. Romans were constructing the Antonine Wall across Scotland to keep the rebellious rebels from Caledonia under control. The Romans pulled out just 20 years later so Kirkintilloch holds the distinction of being the most northerly frontier of the Roman Empire!
To fill the gap left by the Romans ,Rotary International set up Kirkintilloch Rotary in 1953. This time to welcome Caledonians and others. Now approaching it's 70th anniversary Kirkintilloch Rotary has been named " Rotary Club of The Year" for the West of Scotland. A thriving, diverse club, it meets in Kirkintilloch Golf Club on Tuesdays at 5.45 for 6.00. Visitors are very welcome.
Kirkintilloch Rotarians are part of the 1.2 million Rotarians worldwide – Rotary is one of the world's largest humanitarian organisations. The town, nestling close to the Campsie Hills north of Scotland's Central Belt, now has an excellent canal connecting the River Clyde in the West to the River Forth in the East…..if only the Romans had thought of that! Each year Kirkintilloch Rotarians help the town celebrate an annual canal festival which attracts tens of thousands of visitors. What's not to like about "Kirky" with the Forth Clyde Canal, a backdrop of the hills and a welcoming Rotary.