COVID 19 AND ALL THAT......
It came as no surprise that the Rotary Club cancelled its meetings and events whilst the various Covid Regulations were in force.
So for nearly 2 years we have missed the Community Day in the Witham Town Park, the Witham Carnival, our Duck Race and the Santa Street Tours of Witham. But the Santa collections at supermarkets and the street collections should go ahead in the future years.
We hope our events will be back again at around the same dates that were planned for 2020.
However, what happens will depend on the state of the Covid-19 regulations at the time.
Watch this space for further announcements.
---
Now for some history....
Duck Race 2019
The Carnival Day Duck Race went ahead as usual but with more corporate ducks, coloured red, taking part this year. Several hundred ducks entered the River Brain upstream of the finishing post in Bridge Street. This year, although the judges word is final, there was no need for them to make difficult decisions as there was a clear winner, duck number 136 was first past the line. The photo shows the judges waiting for the ducks.....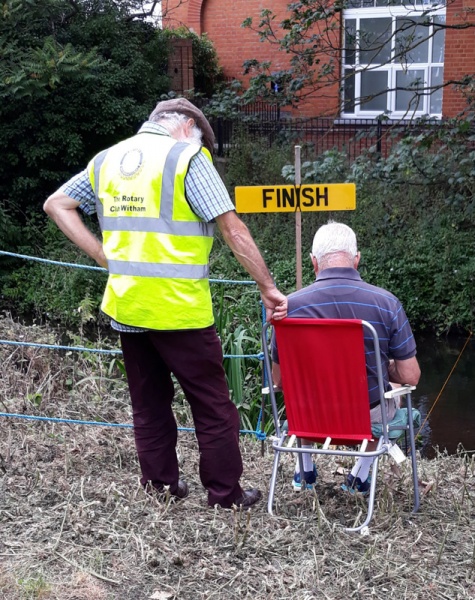 ---
Christmas Tree for 2018
The photo shows last years tree, the current in a line stretching back 60 years all of which have been provided for the town by personal contributions from members the WItham Rotary Club.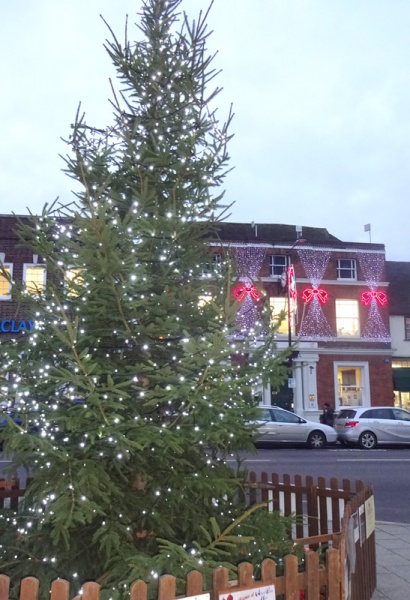 ---
Pudding Presentation
On 10 December Witham Rotary presented five Rotary Christmas Puddings to Karen at the Witham Lunch Club. Elsewhere, proceeds from sales of the puddings supports research into prostrate cancer. The photo shows Rotarians Brian Olley (left) and John Mellerio with Karen Dillane at the pudding handover.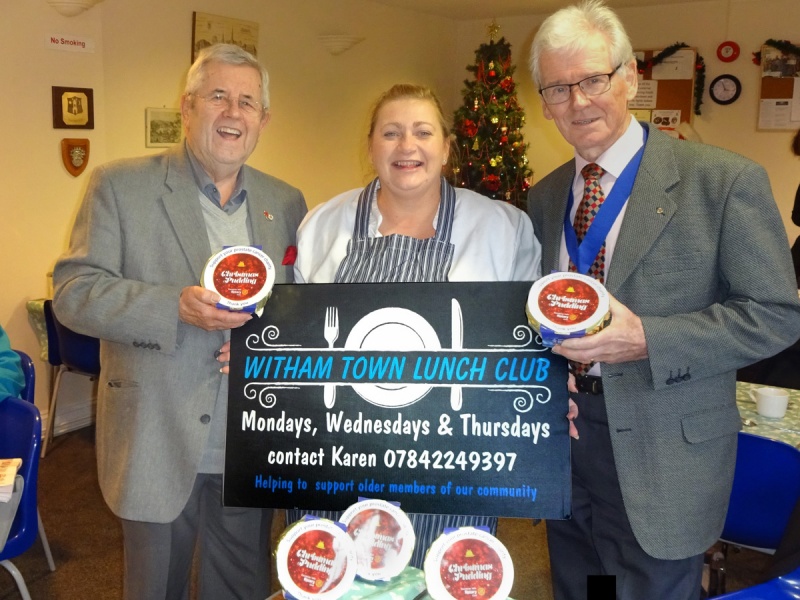 ---
Wednesday 24 October was World End Polio Day and all Rotary Clubs were asked to mark the day with a special event using purple, purple being the polio eradication programme theme colour. Witham Rotary arranged to floodlight St Nicolas Church with purple light for the evening, as the photo below shows.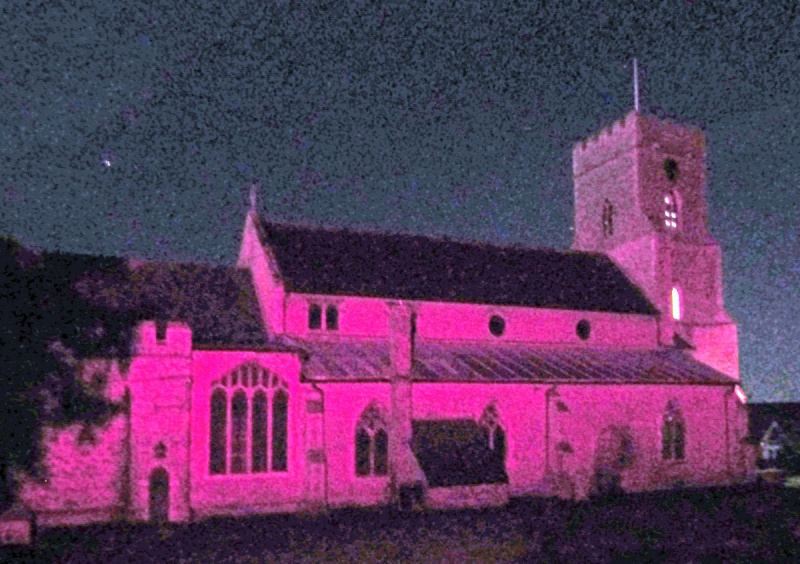 ---
The Community Day in the Park (Saturday 09 June 2018) saw our gazebo in use along with Guess the Number of Ducks in the Bucket and the sale of Duck Race tickets. Weather was fine and we thought the day was a useful publicity event.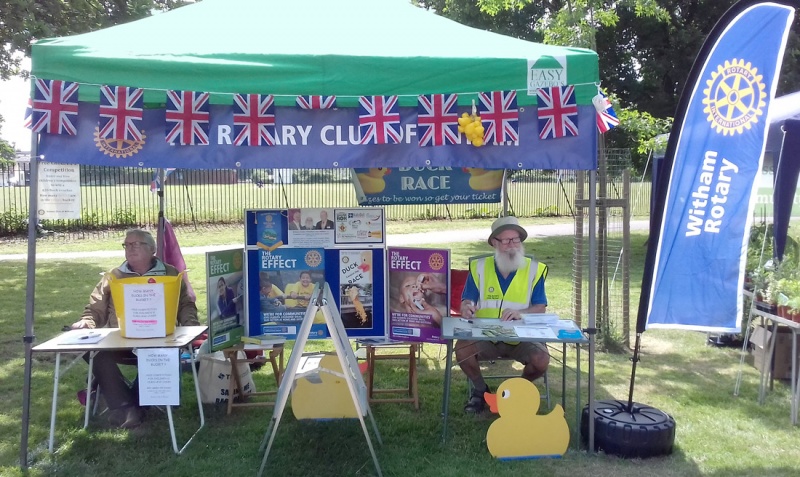 ---