PRESIDENT CLIFF (2020-21)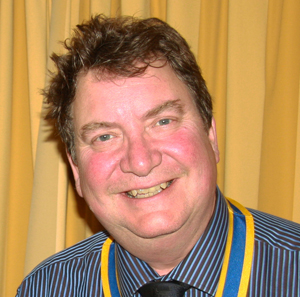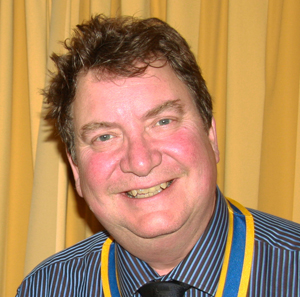 Welcome to the Rotary Club of Houghton-le-Spring. Please have a browse through our website and contact us if you feel you would like to become part of our happy group.
"Look back and be grateful, look ahead and be hopeful, look around and be helpful"
CONGRATULATIONS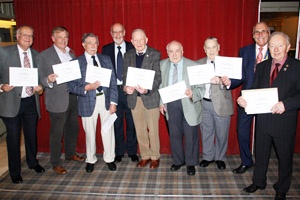 While the District Governor, Stewart Atkin, was visiting our club we took the opportunity to present the Service Certificates that many of our members were due. A Rotarian gets his first certificate after 25 years and it can be up-graded every 5 years. First time receivers were Alan Dickinson, Graham McGrath and Tony Rundle,
Iain Anderson had been a member for 30 years, Mel Cardy for 40 years and Bob Hodgson and Ron Young for 45 years. Finally the highest award went to Geoff Oliver for a magnificent 50 year membership.
Photo L-R Tony, Iain, Bob, District Governor Stewart Atkin, Geoff, Ron, Mel, Graham and Alan.
WORKING TOGETHER TO DEFEAT POLIO
In November 2017 Stewart Atkin, District Governor Elect, surprised us with the presentation of a Cerificate on behalf of Kalyan Banerjee, Chairman of the Rotary Foundation Trustees and John F.Germ, President of Rotary International. It was presented to the Club in appreciation of our financial support for the "End Polio Now: Make History Today Campaign." We are one of the few clubs to receive this honour described on the certificate as "fulfilling our promise to the children of the world to eradicate polio."