Welcome to Eckington & District Rotary. We meet every Wednesday sometimes at the Sitwell Arms at 6.00pm or on Zoom at 7.00pm. If you would like to join one of our meetings and please contact us.
Featured pages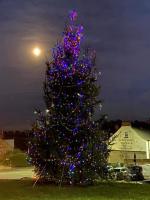 Mosborough Christmas Lights
Christmas Tree in Mosborough. Some of the purple lights donated by Eckington & District Rotary
Details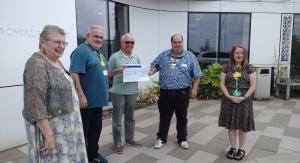 Donated £1000 to Macmillan Cancer Support.
Members of Eckington & District Rotary helped our fellow Rotarians of Chesterfield Rotary with their excellent Car Show. As a thank you, Chesterfield Rotary gave us £1000 to donate to a charity of our choice.
Details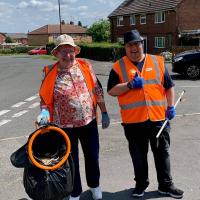 Litter Picking in Eckington
We regularly join forces with the Eckington Litter Pickers and help keep our local community tidy.
Details