About us
SHREWSBURY 7 ROTARY CLUB
HONOUR FOR LONG-STANDING ROTARY CLUB SECRETARY
A long-standing Rotary club secretary has been recognised with the highest Rotary honour for service.
Members of Shrewsbury Severn Rotary Club have made Gareth Watkins the ninth Paul Harris Fellow in the club.The honour was bestowed by newly elected President John Law watched by 19 members via zoom.
He remarked 'now for a pleasant surprise' and clicked on zoom so that members at the meeting could see the certificate.
Gareth said he was 'very surprised and honoured.'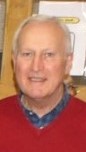 A ROTARY PRESIDENTIAL HANDOVER PERFORMED VIRTUALLY
For the first time in a Rotary club's 33 year history the presidential handover has been performed virtually.
Rotarian John Law has succeeded Rotarian Fred McDonogh as the 34th president of Shrewsbury Severn Rotary Club (formerly Shawbury & Mid Shropshire RC) at its first- ever zoom meeting.
Nineteen members joined the zoom meeting and watched as the virtual presidential handover took place with John thanking Fred for leading the club through the past year in what had turned out to be an eventful and difficult final four months which were 'very challenging' for the club and Rotary in general.
John highlighted the success of the club's Santa Sleigh which was again very popular with donations at a record level of over £9,000. He said the sleigh success was driven to a large extent by Fred's negotiating skills with the supermarkets who had granted the club 'excellent access.'
Another of the club's successes had been the Tree of Light dedication service at St. Mary's Church which was attended by the Lord Lieutenant, High Sheriff and Mayor. They had all been invited to this year's service which will take place on November 29.
John outlined how he saw communication in the club proceeding over the coming months when physical meetings seem unlikely. He believes it 'unlikely' that face to face meetings will reconvene this year and therefore alternate ways of communicating and keeping in touch with members will need to be implemented.
The main form of contact will be via a regular zoom meeting which members agreed to hold every two weeks without a time limit. Zoom will also be available to committee chairs to hold regular meetings.
As both communication and membership will be priorities over the coming months, a new committee comprising fellowship, communications and membership will be set up with immediate past president Fred McDonogh in the chair.
The club agreed that communication will include public relations and the use of social media to raise the profile of Shrewsbury Severn Rotary and the benefits of Rotary in general.
Anyone interested in obtaining further information can contact Fred McDonogh on 01743 362537
-------------------------------------------------------------------------------------------------------------------------------------
A VERY DIFFERENT ROTARY SANTA SLEIGH FOR 2020
A Rotary club is making plans for a very different Santa Sleigh this Christmastide. The coronavirus crisis will force the Shrewsbury Severn Rotary Club to consider some major changes to its usual practices and procedures.
Santa will have to be isolated on the Sleigh in a similar way to how cashiers are shielded in a supermarket or shop.
The club is looking into how people can continue making donations to the popular Santa Sleigh which is the major fundraiser for local and Rotary charities in the Rotary calendar year.
Sleigh organiser Rotarian Fred McDonogh believes the emphasis this year should be as much on providing a community service as it is on fundraising in these difficult times.
"Now that the club council has agreed to recommend the Rotary Santa Sleigh goes ahead, albeit in a different format and potentially a revised programme of visits, we are sure the decision will be warmly welcomed by parents and children.These are early days in the organisation of the 2020 Rotary Santa Sleigh and more information will be issued in the coming weeks."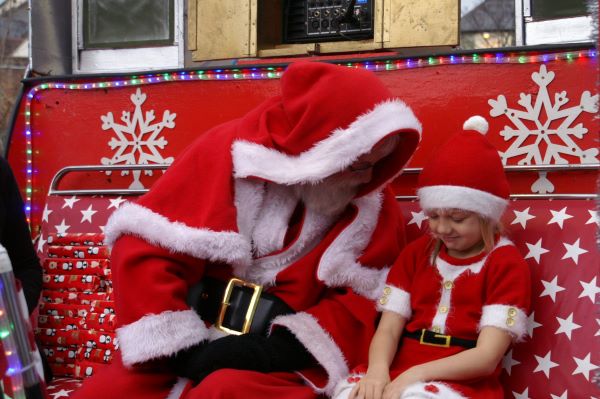 TREE OF LIGHT TO GO AHEAD LATER IN THE YEAR
The popular Rotary Tree of Light dedication service is to go ahead – despite the coronavirus pandemic.
The date of Sunday November 29 has been announced for the service at St Mary's Church, Shrewsbury.
The service will once again be hosted by the Rotary clubs of Shrewsbury Severn, Shrewsbury and Shrewsbury Darwin and will be open to members of the public.
The Tree of Light has now been in operation for over 25 years and has raised in excess of £200,000, especially taking into account gift aid revenues, for a wide variety of local charities.
Names of donors of £5 or more to sponsor a commemorative light on the Tree will once again be displayed around the Tree, which will be erected in the foyer of St Mary's Church on November 23, and will remain until December 31.
The Tree of Light has a new organiser this year. He is Rotarian Mike Haw of Shrewsbury Severn Rotary Club who has succeeded Rotarian colleague Iain Gilmour.
One Accord have been booked for the dedication service which will be attended by the Lord Lieutenant, High Sheriff and Mayor.
------------------------------------------------------------------------------------------------------------------------------------------
In the present coronavirus crisis, a local Rotary club has identified an opportunity for people willing to put 'service above self' to join its ranks.
Shrewsbury Severn Rotary Club is looking to increase its membership to expand its fundraising from its Santa Sleigh and Tree of Light in support of local causes to which it has given many thousands of pounds.
Through people currently on furlough and those performing key tasks for the benefit of society, the club is anxious to attract new members who fulfil its own long-standing objectives.
Said President Fred McDonogh: "The object of Rotary is to encourage and foster the ideal of service as a basis of worthy enterprise to encourage and foster an opportunity for service. In the current coronavirus pandemic this principle, developed over the years, has never been more poignant or relevant. We channel our commitment to service to find ways of improving the quality of life for people in their communities and to serve the public interest. We provide a golden opportunity for people with a strong, common purpose and direction to serve as a foundation for our relationships with each other and the action we take in the community."
For further information contact Fred McDonogh on 01743 362537
--------------------------------------------------------------------------------------------------------------------------------------------
ROTARY CLUB LAUNCHES FIRST MEMBERS' ZOOM MEETING
A local Rotary club is to hold its first-ever full members' Zoom meeting which will also mark the changeover of its president.
Due to the Covid crisis Shrewsbury Severn Rotary Club will not be able to hold a formal club assembly so the handover of the presidency will be via video link. The handover of the club presidency from Rotarian Fred McDonogh to Rotarian John Law will take place on July 14 when the club's members will be invited to join the Zoom meeting.
The club has not met physically since March 10 though its club council has conducted three Zoom video monthly meetings. On July 14 the club's council will be recommending to the membership further key changes due to the coronavirus crisis. In particular, its structure prior to the resumption of physical club meetings when the suspension is lifted.
It is proposed that its community and vocational committee will join with international and foundation and a new committee be established comprising fellowship, membership and communications. Fellowship will concentrate mainly on video conferencing between members, including guest speakers.
The committee will also look at a variety of issues, namely communication, especially in terms of how the club reacts with the 'outside world,' as well as internally. It will also review the club's public relations policy and how it uses social media in communicating a consistent message, ensuring all communications include contact details for prospective new members. Anyone interested in finding out more about Rotary can contact Rotarian Fred McDonogh on 01743 362537.