Weekly Meeting
We meet every on every second a Monday evening in the Ace Winches Lounge, Hospitality Suite, Buckie Thistle Football Park, Victoria Park, Midmar Street, Buckie a 7pm
For further information please email Secretary@buckie.rotary1010.org


2017 walk video
Thanks to all who took part in the 2017 Six harbour walk
watch the video here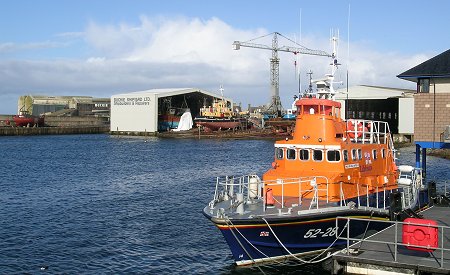 Buckie Rotary close up.
On these pages we'll introduce our club office-bearers and Club President, and illustrate examples of the types of activities in which Rotary is involved. We'll show you how a group of volunteer Rotarian use their skills and vocations to improve life for people less fortunate than ourselves at home, in our own communities, and abroad, through our various projects. We also illustrate some of the fun and fellowship we enjoy by being members of the family of Rotary. Perhaps sometime soon you will join us and experience the pleasure of 'Service above Self'.
We'll tell you about some of Rotary's major triumphs, but primarily this website will show you what we, in the Rotary Club of Buckie, are doing to help others in need at home and abroad. We'll show you how Rotarians behave to uphold our motto 'Service above Self'. All 'Rotary' graphics on this site are courtesy of the official Rotary International website download page and the Library of Graphics for Rotarians.