We are delighted that we are now back to face to face meetings at the Crown Hotel most Tuesdays

During the Covid-19 crisis Harrogate Brigantes Rotary Club have been working hard to help charities that have suffered a huge loss of income.Our members have dug deep into their own pockets to supplement our charity account, but much more is needed.
Our thanks go to the kind people who made anonymous donations who helped us support our local communities.

Please help by donating below, ignore the suggested donation and give whatever you are happy with.
Why not download The Brigand or the Brigand Annual to find out more about what we do and how we help those in need locally and internationally.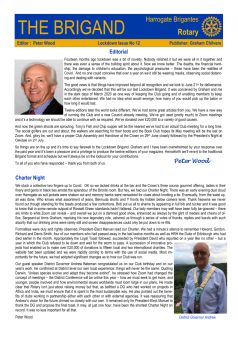 Contact us here to find out more.