A new year and a new lockdown.
Covid-19
During the Covid-19 crisis Harrogate Brigantes Rotary Club have been working hard to help charities that have suffered a huge loss of income.Our members have dug deep into their own pockets to supplement our charity account, but much more is needed.
Our thanks go to the kind people who made annonymous donations recently.

Please help by donating below, ignore the suggested donation and give whatever you are happy with.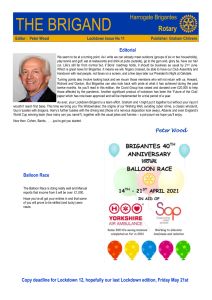 A great read during lockdown.