Welcome to our new President, Rick Dallimore
Our visit to the Avro Heritage Museum, Woodford

Ex President Tom flying a VC10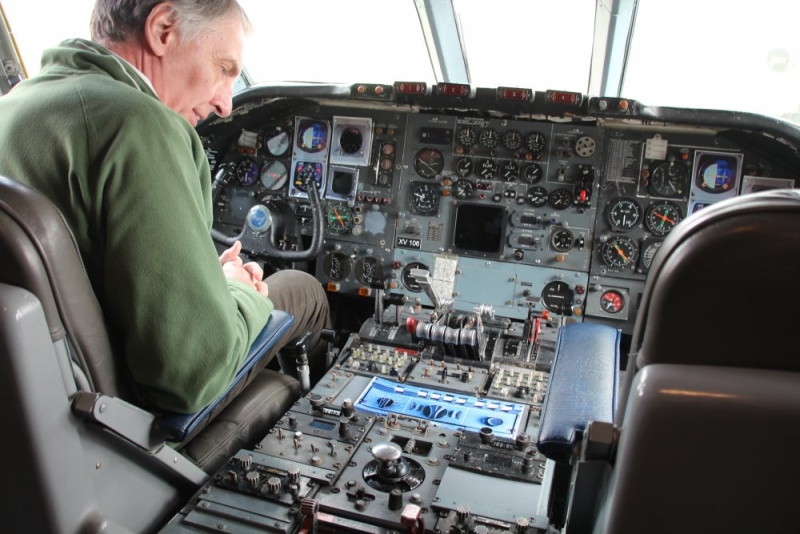 Look Mum, no hands.


Welcome to the Rotary Club of Knutsford
We band of about 30 successful people who meet once a week to have a meal (actually, we Zoom at present), put the world to rights and raise money for charities and other good causes.e are
Like spending an afternoon at Jaguar Landrover's world-beating car factory at Halewood. From seeing reels of steel coming in and being cut and shaped into a car body to the final vehicle being fully fitted out to a customer's specification. Every 92 seconds!


Important Notice
We regret we must report a lamentable drop in dress standards amongst some of our members.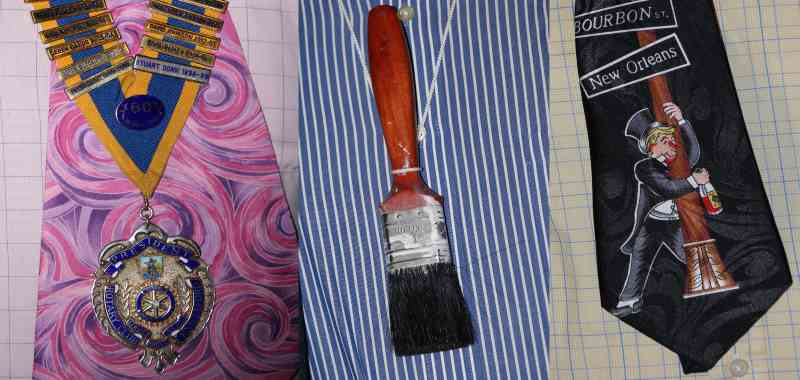 In particular, the wearing of gaudy ties; examples of which are shown here.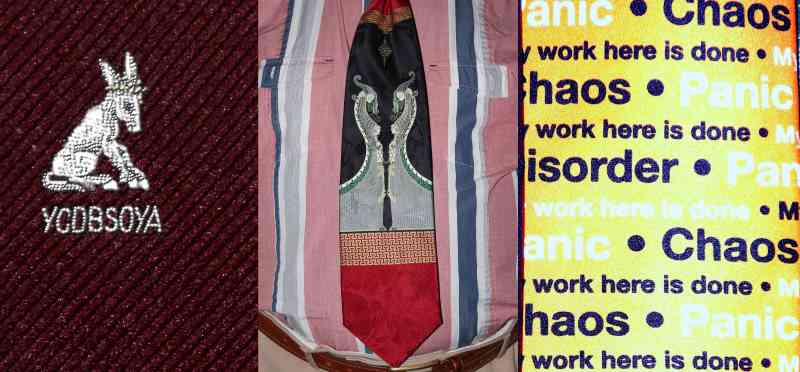 Members are reminded to maintain standards, please.
Not long ago, we had an introduction to archery.
Thanks to the North Cheshire Bowmen at the Knutsford Sports Club in Mereheath Lane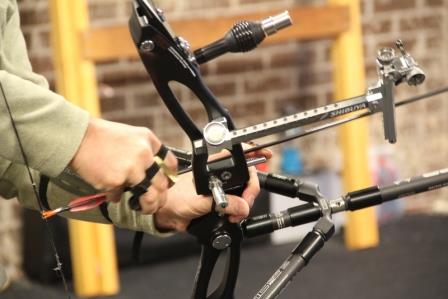 Some of us, though, were better equipped.
We meet most weeks at the Courthouse Hotel and Spa,
Knutsford, WA16 0PB

, in the centre of Knutsford (or Zoom, thanks to Covid 19).
e arrive about 7:00pm for a meal at 7:30pm and then often listen to an invited speaker talking about- well- just about anything!

From charity work to helicopters, international Girl Guide camps, steam trains, energy saving, building sand damns in Africa (our latest project)- you name it.
One project we organise each year is the Knutsford Jog, now in its 17th year, that has raised a total of over £100,000.