We are a band of about 25 like-minded men and women who normally meet twice a month to have a meal and enjoy each other's company. There is usually a speaker on a subject of interest to members as well as the opportunity to chat with friends.
Whilst we enjoy our fellowship activities we also plan and participate in a range of activities to support our local community and to raise funds for charitable purposes.
One of our biggest ever projects has been the organisation and implementation of the Meet and Greet programme for the COVID-19 mass vaccination at the Community Hospital - which is still on-going.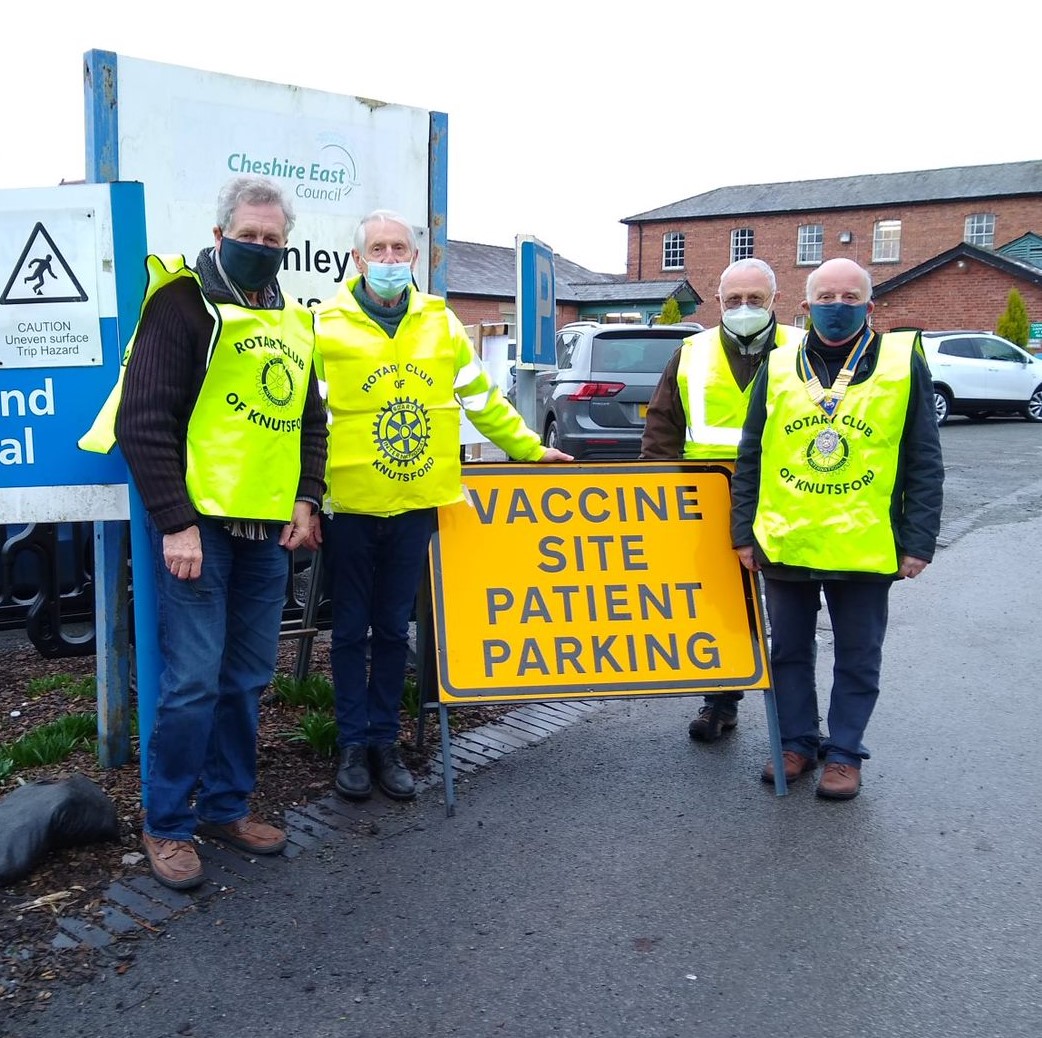 We also organise or help at other local events such as the and we are part of Rotary International, RI, with over 13,000 groups worldwide. RI is a leader in disaster relief, often the first into a stricken area and the last out.
Each year this club raises more than £10,000 from a range of activities in the community, which in turn is donated to our selected charity recipients.
We welcome enquiries for membership from any like-minded person who feels they would like to help the community, whilst enjoying the fellowship of a range of social and fund-raising activities.
For the latest information on the Club please see our Facebook page below