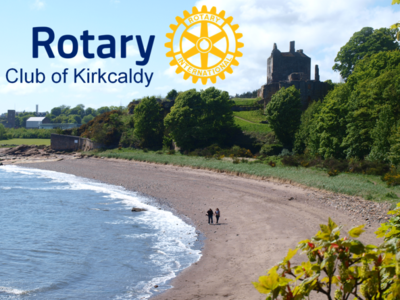 As one of the 89 Clubs in Rotary District 1010 - North Scotland, we are actively involved in local, regional and international projects. We offer organisations physical and financial assistance - whichever is most needed and deemed appropriate. In many occasions we will offer both if we can.
The club was established in 1921 and was granted its charter in 1922. Our members are committed to our local area and help and support many groups and organisations in our own community.
As a club we hope to use our skills and expertise to make a difference in our community by being TRUE in all that we do; being FAIR to everyone we deal with; offering GOODWILL and FRIENDSHIP and making sure that our actions are BENEFICIAL for everyone involved.
We meet on Tuesday Evenings (6.15 - 8:00) at the Dean Park Hotel in Kirkcaldy. Any one joining us can be assured of a very warm welcome.
Thanks for taking time to look at our site, why not click on "What we do" above and find out more about our club.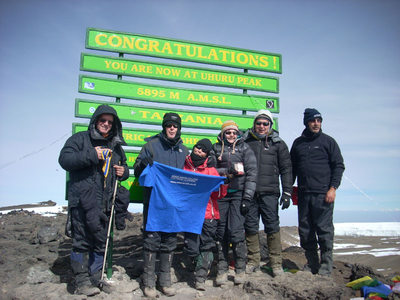 Members of the Rotary Club of Kirkcaldy climbed Mt Kilimanjaro to raise money for the projects we support in Tanzania.
To donate to support these projects click the limages below.

The Rotary Club of Kirkcaldy administers a registered Charity. "The Rotary Club of Kirkcaldy Charitable Trust" - Scottish Registered Charity number SC011785