To help out in these difficult times and make a donation, please visit our Benevolent Fund on www.rotaryclubofhighwycombe.uk or open the "Helping Rotary to Help Others" page below.
Featured pages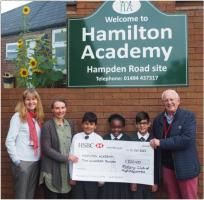 Encouraging Local Schools - Giant Sunflower Competition
A competition to encourage local primary school children to grow plants and develop their understanding of the environment
Details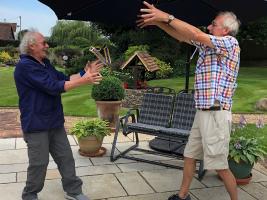 Presidential Handover
Covid 19 has required Rotary to do some things a bit differently. So the transfer of the Presidential Chain of Office was a flying event.
Details