Welcome to Rotary in Pershore


This is our old website so is out of date. For current information you need to look at our new website so click on the link above.
Our Rotary club is based in Pershore, in the heart of the Vale of Evesham. Pershore is famous for the ancient Norman Abbey, plum orchards and warm hospitality. We are a team of men and women from the town and surrounding villages who want to make a difference by supporting and helping those less able to help themselves.
Rotarians are a thoughtful and progressive group of people. We plan to make things happen. We have a range of development programmes for youngsters of all ages and, at Pershore High School, we have an Interact Club for 12 to 18 year olds. We have funded students taking part in our RYLA program – a personal and team leadership development course.
Rotary is a dynamic and stabilizing organisation with 1.2 million members worldwide. We have embraced many changes in recent years and never more so than now, as we adjust to life post lockdown, caused by the Covid-19 pandemic. We have been financially supporting local needs all through the pandemic and recognising the massive contributions made by individuals and businesses though our "Coronavirus Community Champions" awards.
Rotarians like to have fun. We're passionate about supporting our community. We like to think of ourselves as 'People of Action' by getting involved in projects, here and overseas. In the past two years we have raised over £45,000 for local organisations, including the Midlands Air Ambulance, St Richard's Hospice, Acorns Children's Hospice and have helped rebuild and support schools in Sri Lanka, Nepal and Africa.
Pershore Rotary's new President
Lucy Thornton is Pershore Rotary's new president. She joined Rotary having served 35 years with West Mercia Police and a further 7 years as a Police Staff Investigator. Since retiring, Lucy has become a School Governor and has volunteered in the Abbey bookstall and at the Pershore Foodbank during the lockdown.
Lucy enjoys long walks with Kai, her Siberian Husky, and gardening. "My family is very important to me, having had three children and now three grandchildren to keep me busy" says Lucy.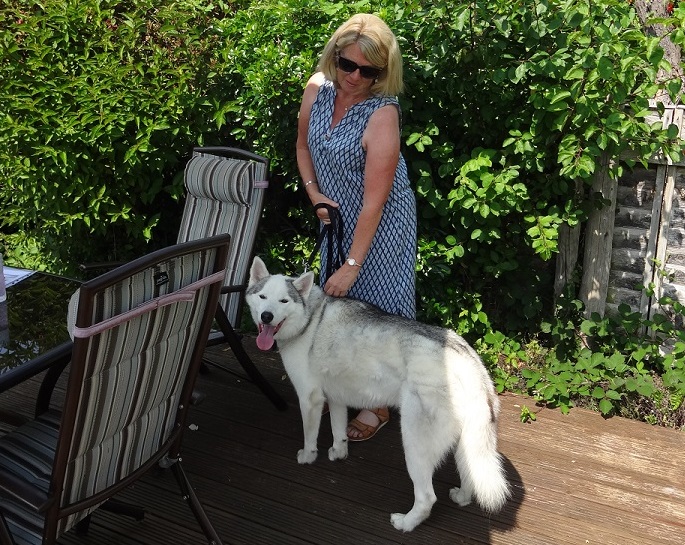 "My focus for Pershore Rotary will be the Community, working together to establish the needs of our youth and the elderly. But how can Rotary help to make things better?", she asks. "Rotary has a new area of focus – protecting the environment, and this will form a major part of our thinking and support over the next few years. I am keen to renew and extend our working relationships with schools. For many years, Pershore High School students took part very successfully in Rotary competitions and together we ran a busy Interact Club. I would also like to establish links with our Primary Schools."
It is traditional for incoming presidents to nominate the charities they intend to support, and this year Lucy will be supporting St Richard's Hospice and Acorns Children's Hospice. Both charities will benefit from the club's 'Tree of Remembrance Appeal' at Christmas.
One final comment from Lucy, "Although the Covid restrictions are to be lifted. I would encourage you all to remain cautious and keep yourselves safe."
Who are we?
Our members fall into two groups. The larger group are mainly retired and, having more time on their hands, are able to devote themselves and their skills to solving community issues and concerns. The other group, our Business Club, are younger and in business. They include an accountant, solicitor, hotel owner, Careers Development Adviser, property development consultant, Care Home owner and garden design consultant. Every one of them is enthusiastic and wants to make a difference.
Interested?
Would you like to find out more about us or, better still, be part of Rotary? If so, then why not get in touch. Click on 'Contact Us' on the website MENU. Select one of the dropdown options and send us an email. We look forward to hearing from you and guarantee that you will receive the warmest of welcomes.




Acorns and Pershore Rotary Grant Scheme (supporting local charities) received funds from £3000 raised from Rotary Club of Pershore's Tree of Lights Appeal 2020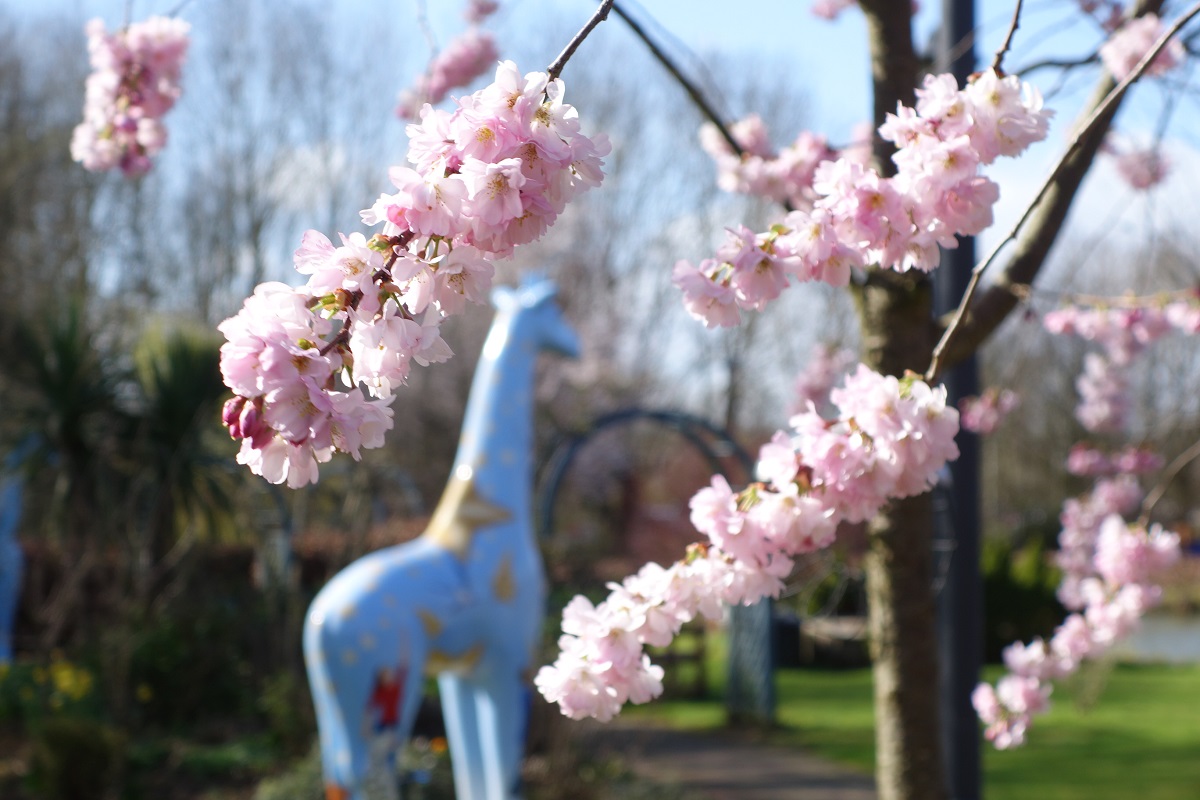 Sponsors and Names to be Remembered
Pershore Rotary Tree of Lights
on our facebook page
---
---