Welcome
to the Rotary Club of Havant from
President Mike Sellis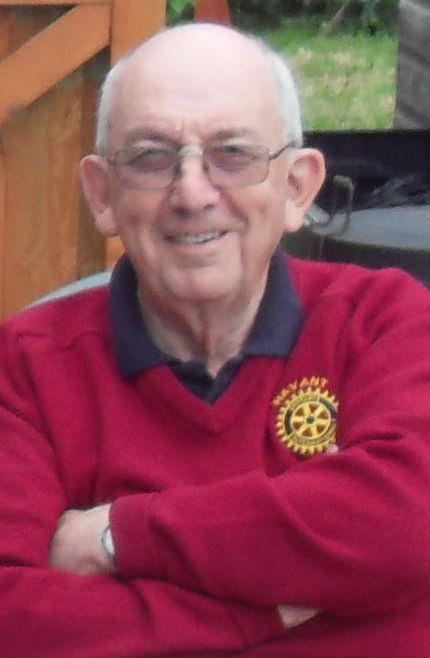 Welcome! Havant Rotary Club is a friendly, busy Rotary club. We meet weekly on a Monday evening, and have a good mix of business meetings, guest speakers, visits and social events.
Our Rotarians have a great deal of enjoyment working together for and with our local community. Some of the things we're currently working on this year are:
Organising events: We organise fun days out for young carers to give them the break they deserve, and of course our Christmas Santa Sleigh which can be seen touring the borough throughout December raising funds and bringing Christmas cheer.
Supporting local charities and groups: With the money we raise and the resources we have, we support a variety of local charities and groups to help them in their work to help the community.
Encouraging Young People: We work with local schools to increase their literacy through donations of books featuring both fiction and emotional literacy. We also support and organise youth competitions such as Young Chef, Young Photographer and Youth Speaks which a variety of ages and schools get to compete in.
Making a world of difference: We help organise and support life-changing projects worldwide, from sending emergency aid to disaster-hit regions through shelter boxes, helping to source clean safe water, and also through projects such as Tools for Self-Reliance.
Being an international organisation of 1.4 million members means we can work with local clubs worldwide to get support to exactly where it is needed, when it is needed. This includes in our own area, and we always love to hear about local charities and groups that may need some more support.
We also love to welcome new members to our Havant club. Rotarians come from all walks of life and backgrounds with different skills and experiences, all with the desire to make a difference through their community work and have fun along the way. We are a social group of men and women of all ages, and have a variety of projects already started that you can join in with, or if you have a particular interest, you can start something new.
You can email us, visit our social media, or come and visit us to see what difference you could make.
My best wishes to you all,
Mike Sellis
President of Havant Rotary Club.
Find out about our events outings, both past and planned, on our

Keep up to date with us over on Facebook