Ripley and Send Rotary Club to Close
A very difficult decision has been made by the members of the Rotary Club of Ripley and Send.
Due to falling numbers and despite increased publicity and local presence we have been unable to increase our membership numbers. It has therefore been decided to close the club on 30 June 2023.
We will continue to honour our commitments until this date, but will not be taking on any new projects.
All monies raised will be distributed to local charities and organisations.
We would like to thank all those who have contributed to Ripley and Send Rotary Club in the past and hope that you will continue to spport any other Rotary initiatives in the future.
We will be remembering the past successes of the Club at a Farewell Gala Dinner of 23 June at Clandon Regis Golf Club.
-

_________________________________

OUR HISTORY: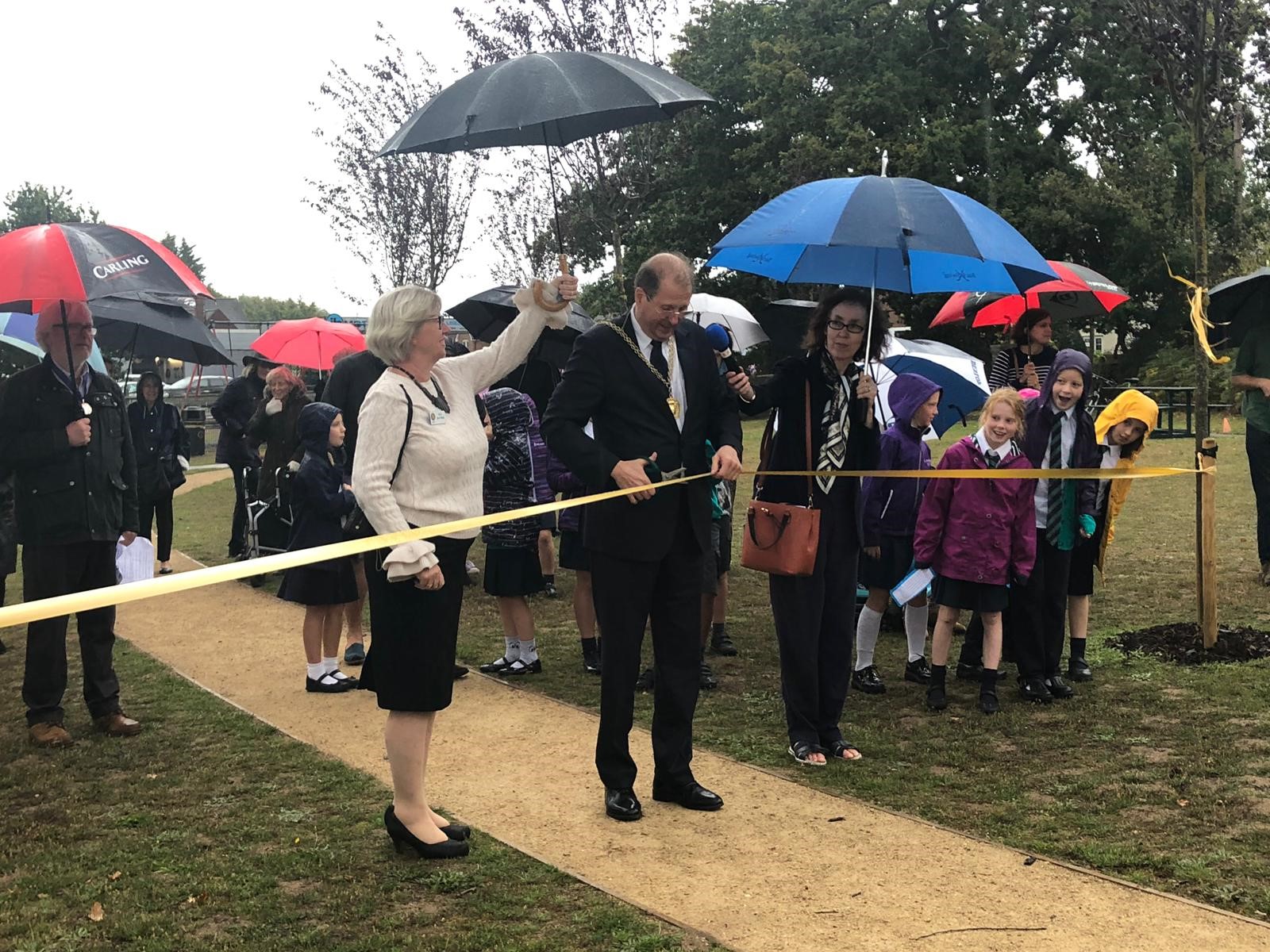 The Rotary Club of Ripley and Send was founded in 1975 by a small group of businessmen keen on supporting both the local and International Community, yet at the same time enjoying each other's companionship. Since then we have raised over £400000 for various causes and provide on going help to both the young and the elderly both Internationally and within the Local Community.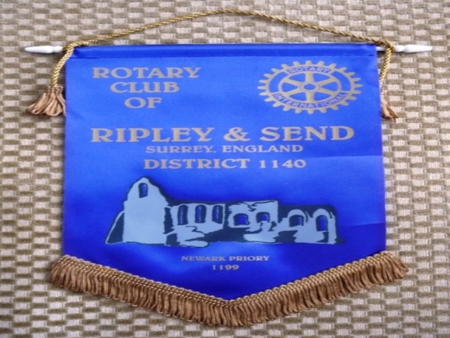 We are twinned with one European Rotary Club, The Confolens-Charante Limousine Club in South West France with regular exchanges taking place on a bi annual basis.
In 2019, together with the Confolens club we raised funds to create a Commemorative Avenue of Trees on the Send Recreational ground which was formally opened on Monday 23rd September 2019 by the Mayor of Guildford along with representatives from both Rotary clubs, members from the Send Parish Council and pupils from the Send Primary School.
One of our popular charity fund raisers is the Santa Collections that we perform around the houses of Ripley, Send and Clandon. This is a great treat for all the local children to come out and meet Santa and for the villagers to donate towards various local charities.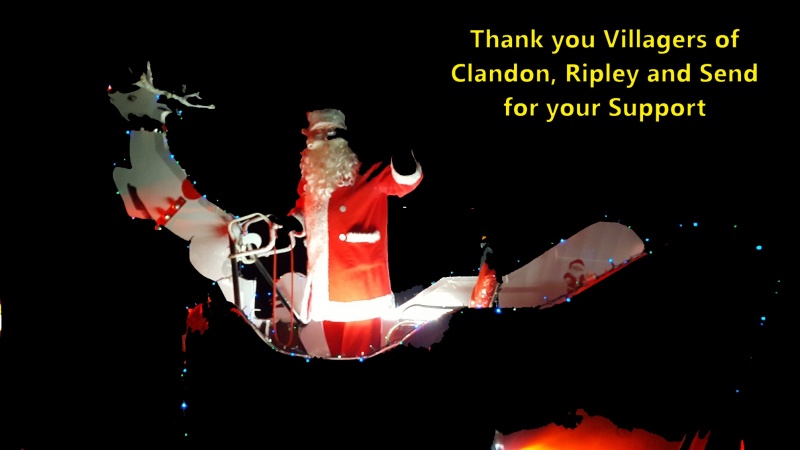 In September 2018 we were honoured to be one of only five Clubs in District Rotary South to be awarded the Rotary International's Presidential Citation for making differences to the lives of People all around the World (Michael Ramcharan Past President 2015-2018).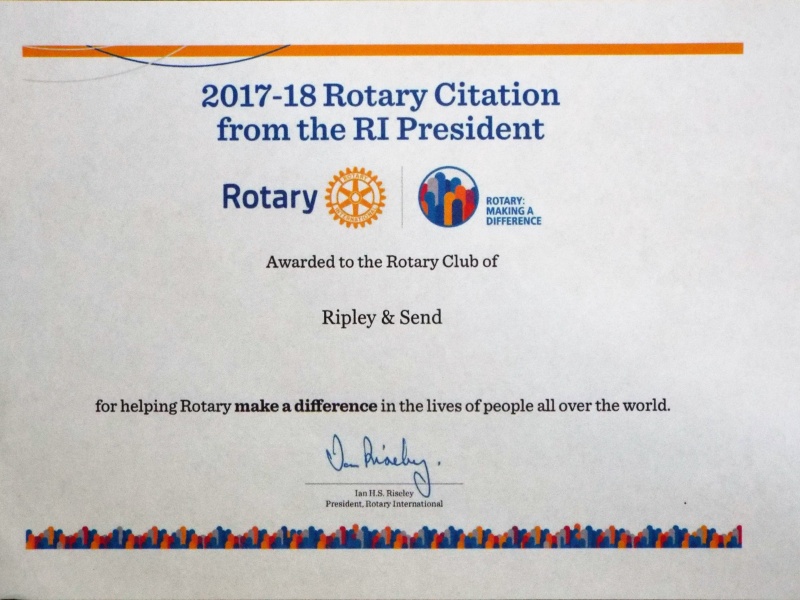 This was the third time that the Club had been honoured this way - the first being in 2008 as a result of the efforts of past Rotarians Mike Grey and Ernie Stubbs for the production of the Club Magazine.
WHO Africa Region- POLIO FREE !!!!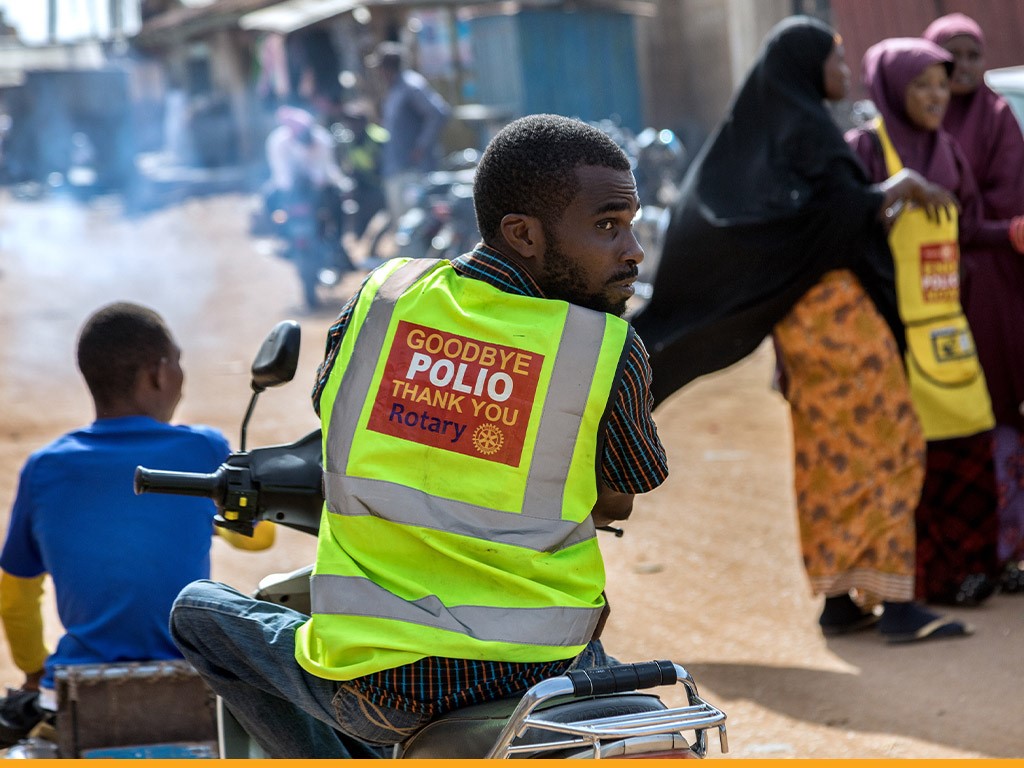 They are relocating to Goldsworth Park and also enlarging their catchment area to include the Villages of Ripley and Send.
This Joint Effort by nine Clubs in NW Surrey working together with Clubs in France, Scotland and Trinidad (West Indies), Local Authorities and Major Donors, with the help of Rotary's own Charity in the US -The Rotary Foundation - managed to raise a total sum of between £105/110,000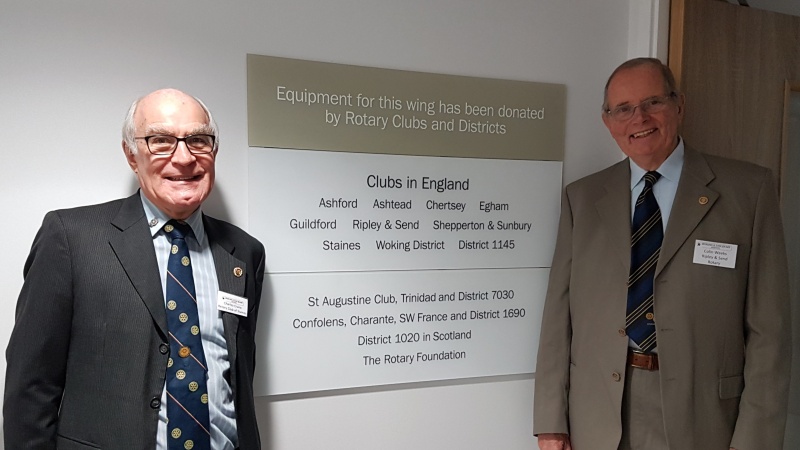 ADDITIONAL FUNDS HOWEVER ARE STILL REQUIRED!!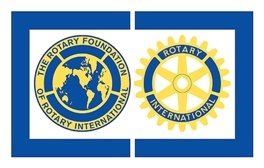 If you believe that this is an activity that you would like to get involved in, please come along to one of our Tuesday Meetings at the Talbot Inn.