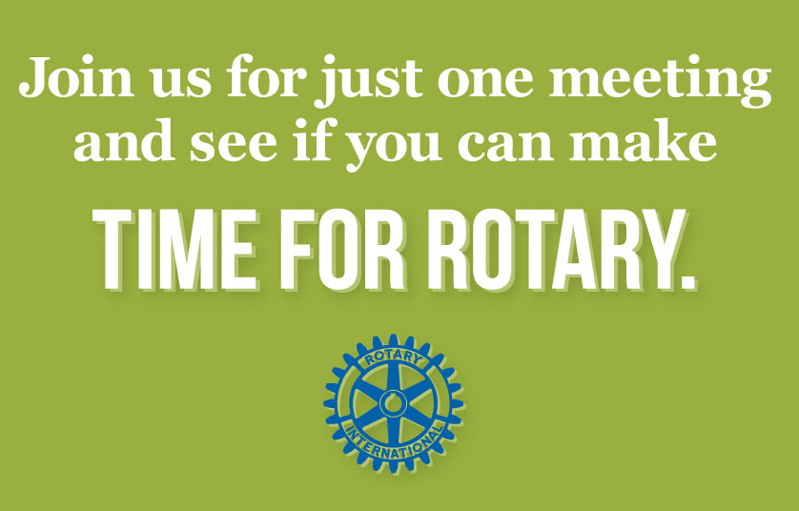 We welcome everyone to our weekly meetings, particularly visiting Rotarians and anyone interested in joining The Rotary Club of Twickenham

DID YOU KNOW?
The Rotary Club of Twickenham is just one of 1,840 Rotary Clubs in Great Britain and Ireland.
Rotary was founded in 1905. It is now in 162 countries with almost 30,000 clubs and 1,200,000 members around the globe.
It is the second largest service organisation in the world and membership is open to both men and women.
Amongst other things we raise funds for local and international charitable purposes, hold social and fund raising events, encourage and develop friendship, enjoy a variety of guest speakers and, above all, we have fun doing all these things!
As a result we would like to encourage others to think of joining Rotary.
WANT TO KNOW MORE?
This website will give you more information about our club and about Rotary in general. We are also on Facebook and Twitter which we regularly update about club activities. Please like us on Facebook or follow us on Twitter to get news notifications.
If you would like to know more please use the Contact tab above and someone will be in touch with an answer to your enquiry.
Unless there is a special event, our main meetings are held every Monday lunchtime at 12.30pm. We are currently alternating these meetings - one week on Zoom and one week at Fulwell Golf Club.
Each meeting usually starts with a guest speaker followed by club business. The weekly programme, which is displayed on the web site, will give an indication of what is to take place and where the meeting will be held.
When we meet at Fulwell there is the opportunity, for those who wish to stay, to enjoy a more informal get together over a lunch meal, usually taken in the bar area.
Occasionally we hold evening meetings to include family and friends. We also run social and fundraising events on separate occasions. Attendance is not expected at all meetings, we hope members and friends will be able to join us whenever they wish.
We also hold breakfast meetings on Thursdays, currently on Zoom but usually at a cafe in Twickenhan Town Centre. This is to suit those members for whom the Monday meeting is not convenient or for those who want a less formal environment to plan findraising activities and community projects.
Advance notice of attendance to any of our meetings to our Secretary is appreciated so that we know when visitors are expected. Login details for Zoom meetings are also available from the Secretary.
New Members - The club is keen to welcome new members living or working in the Twickenham and Whitton areas or beyond. We offer a variety of levels of involvement so if you have some spare time and would like to know more about what we do, please get in touch.
Want to make new friends and give something back to the community?
Why not join us for a meeting and find out more?
| | | |
| --- | --- | --- |
| | | David Martin, Webmaster, Rotary Club of Twickenham |