In view of the Coronavirus pandemic Narberth & Whitland Rotary will not be meeting in person for the forseeable future. We send best wishes to everyone during this difficult time to keep safe.

The club is now meeting by Zoom on Wednesday evenings at 8pm for around an hour, Rotarians or prospective Rotarians who would like to join Rotary are more than welcome to join us. Please contact our Club secretary Sue via the contact us tab at the top or bottom of this page.
Additionally if you wish to contact us for any reason, please also use the contact us tab at the top and bottom of this page, we'll be delighted to hear from you
Wewould to take this opportunity to wish everyone a very Happy Christmas and a very Happy New Year. 2020 has been a very difficult year for everyone particularly those personally affected by Covid and we very much hope that 2021 will be better for everyone.
Nadolig Llawen a Blwyddyn Newydd Dda i Bawb.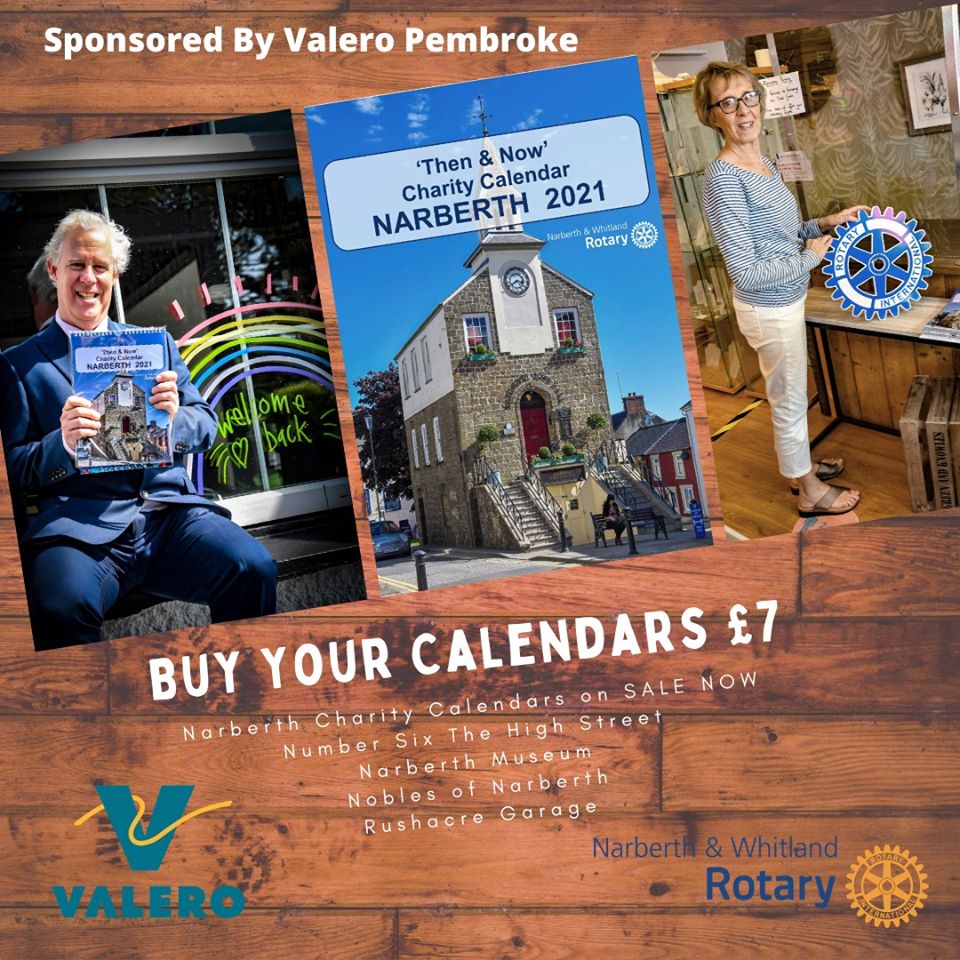 NARBERTH AND WHITLAND CALENDARS CAN ALSO BE ORDERED ONLINE BY CLICKING HERE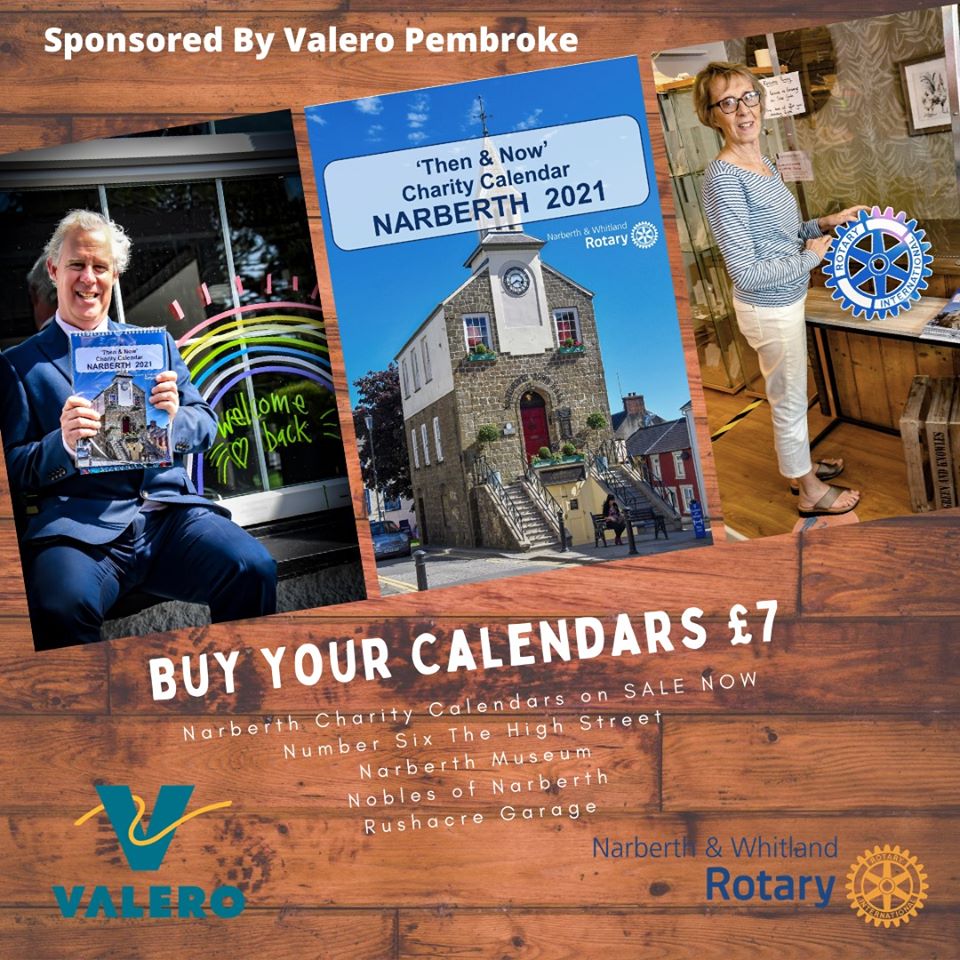 28th June, 2020. We have today reluctantly taken the decision to postpone our concert on the 3rd October 2020 starring Richard and Adam. We are looking to rearrange a new date in the Autumn of 2021.
Il Giro Di Pembrokeshire Bike Ride. Sunday 13th September 2020. Was a great success, with 60 cyclists taking to the road, full report above. Thank you for your tremendous support. We are delighted that the 2021 Il Giro Di Pembrokeshire will take place on Sunday 5th September, 2021, one week vefore Ironman Wales.