Santa Tours Buckfastleigh
Mon 21st December 2015 at 17.45 - Wed 23rd December 2015 - 20.00
Santa would like to meet you - he'll be in Buckfastleigh between 21 & 23.12.15 - and we'll even tell you where to see him!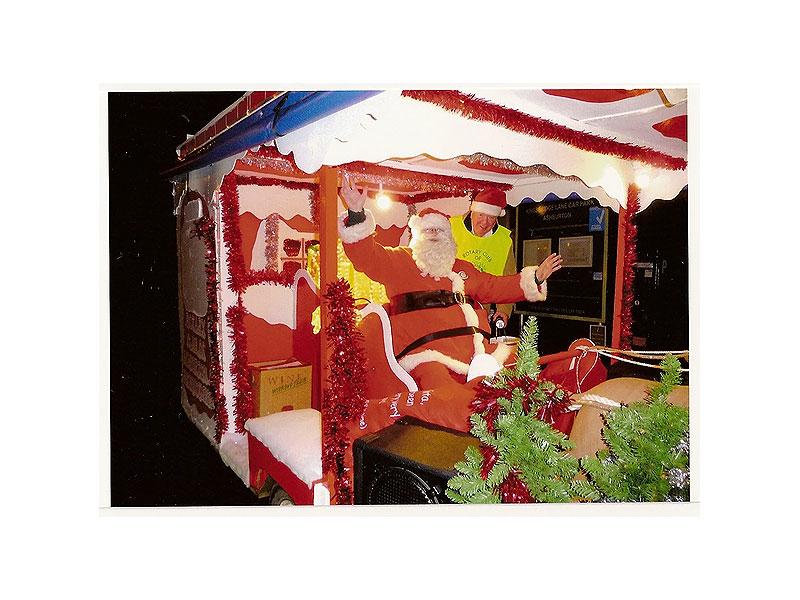 Santa Rides into Town!
Once again Father Christmas will be helped by the Rotary Club of Ashburton/Buckfastleigh when he visits this area this December.

Father Christmas, on his Rotary Float will be visiting Buckfastleigh on Monday 21st, Tuesday 22nd and Wednesday 23rd December 2015, between 5.45pm & 8.00pm. He will be accompanied on his tours by Rotarians, as well as young people from the Bungalow Youth Project in Buckfastleigh
To see his route around town, click on the link below.
/upimages/clubfiles/1015/Santa's Route Buckfastleigh 2015.pdf

All proceeds in aid of charities supported by the Rotary Club of Ashburton/Buckfastleigh
(Registered Charity No 1062456)