Tesco Collection for Flood Victims
Sat 9th January 2016 at 08.00 - 16.30
Tesco collection, Saturday 9th January 2016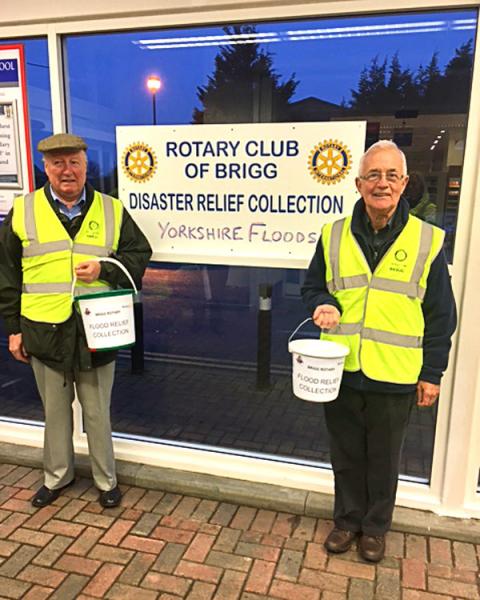 Yorkshire Floods 2016 – Rotary in Action
Tesco in Briggresponded very positively to the relief efforts to support flood victims in Yorkshire by quickly agreeing to a Saturday collection outside their store.
Club members were equally quick to sign up to collect and the money rolled in as Brigg and area residents responded to the plight of those whose homes and businesses deluged by the rising water levels from torrential rain. Many people stopped to recall an experience of how hard it was to have just a minor water leak to cope manage and could sympathise with what many people across the country are enduring in the aftermath of the downpours.
One day's collection raise over £1,000 and gift aid will swell that further so the generosity of Brigg people will go some way to provide welcome assistance to some of the flood victims.