90th Charter Anniversary & Handover Dinner
Sat 1st July 2017 at 7.00 pm - 10.30 pm
Celebration of the 90th Anniversary of the granting of our Charter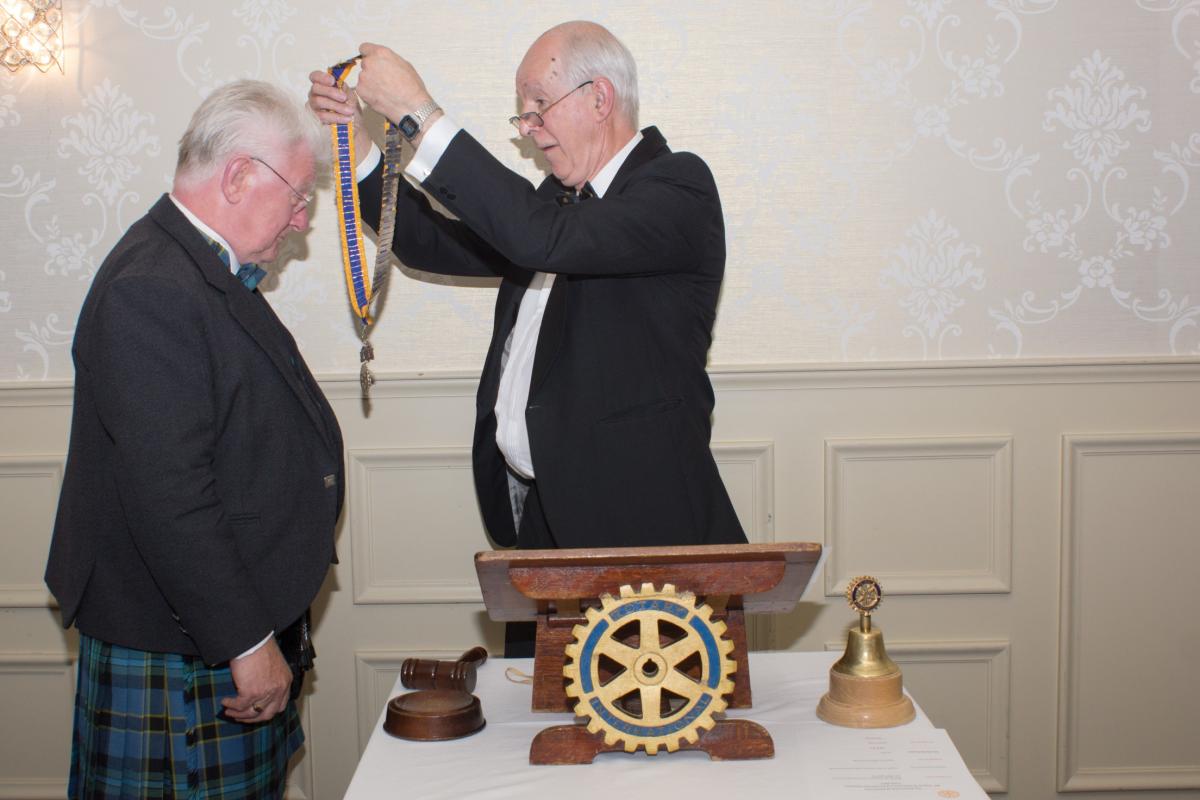 We are organising a 'black tie dinner' to celebrate the granting of our Charter 90 years ago today. It will be combined with our annual handover of the President's Chain to incoming President Bryce Weir and his team who will lead us during the year.
We are delighted to announce that our Key speaker for the evening will be Ian Welsh, OBE, Chief Executive at the Health and Social Care Alliance Scotland.
Ian has trodden many paths in his most illustrious career including education, politics, the arts and football as an aspiring professional, Chief Executive of Kilmarnock FC and Director of Ayr Football Academy.
In November 2016 Ian was awarded an honorary doctorate by the University of the West of Scotland.
Our proceedings will commence at 7.00pm with a welcoming drink with guests seated by 7.30pm when, following the taking of orders, they will be treated to an excellent three course dinner.
Booking Forms for our Dinner are available here. Please send the Form with cheque, payable to Rotary Club of Kilmarnock, no later than 14th June to Steuart Dey, Kepplestone, 72 Dundonald Road, Kilmarnock KA1 1RZ. Confirmation of receipt will be sent by email