Quiz Night
Mon 18th September 2017 at 19.30 - 22.00
Annual Pub Quiz Night raising funds for Trowbridge Carnival Charities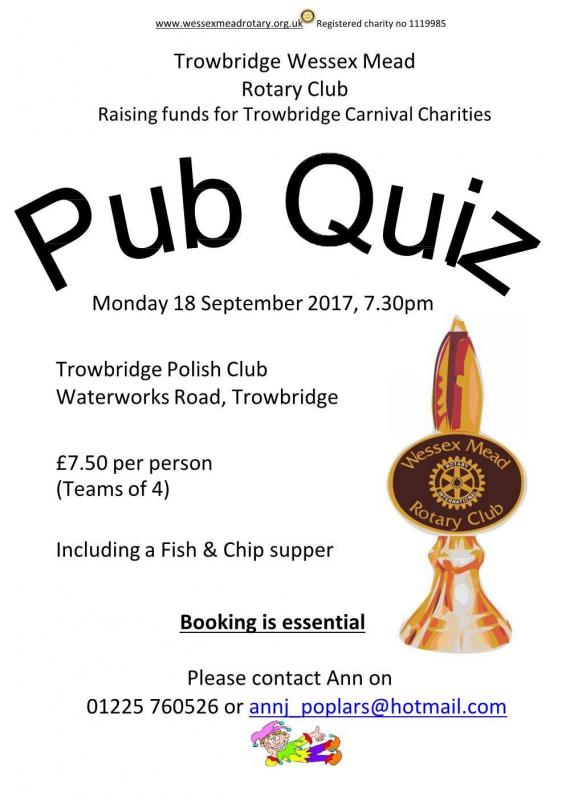 Come along and take part in our annual Pub Quiz Night, raising funds for Trowbridge Carnival Charities:
Monday 18th September at the Trowbridge Polish Club, Waterworks Rd, Trowbridge, BA14 0AL. 7:30pm start.
£7.50 per person includes a fish & chip supper
4 in a team, but don't worry if you can not make a full team, still enter and we will endeavour to find you some new friends!
Advance booking is essential:
Contact Ann on 01225 760526 or annj_poplars@hotmail.com