WENSLEYDALE WANDER 2015
Sat 11th April 2015 at 09.00 - 17.00
An annual 12 or 23 mile round walk in scenic Wensleydale on 11th April 2015, in aid, this year, of local Rotary charities. Very friendly and great fun.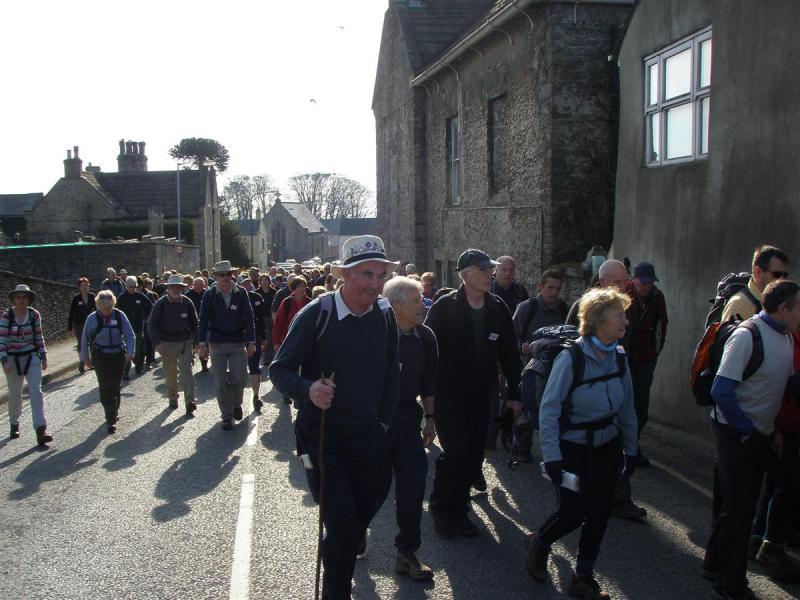 Click here to see a Google Map of where we are.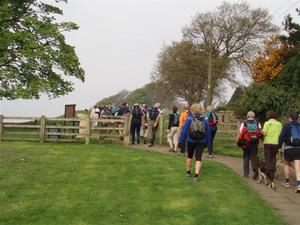 Come and join us for a friendly and sociable walk in Wensleydale in aid of charities. There is a choice of two circular walks, one a 23 mile challenge and a shorter one of 12 miles, both starting and finishing in Leyburn. There are liquid refreshments at various checkpoints in both walks, while warm food is provided at the halfway point on the longer walk. All walkers receive a hot meal at the finish in Wensleydale School from 12MD to 5pm . Showers are also available. The routes are well sign-posted and marshalled, so no one is likely to get lost! Have a look at Views on Wensleydale Wander routes. Click on Map for a map showing all the Short Walk and most of the Long Walk, and Map 2 for the rest. A Detailed Route Description is also available.
Both Walks begin at 9.00am in Grove Square, though walkers first gather for registration at Wensleydale School, where car-parking is available. The walk is limited to a maximum 8 hours, and all entries should be received prior to the event. Entries on the day subject to limitation on numbers not reached- a note will be placed on the website if such has occurred. All finishers will receive a certificate.
The Entrance Fee is