Provision of Aquaboxes 2008-2011
Report on the club project to provide a number of Aquaboxes for those in need overseas.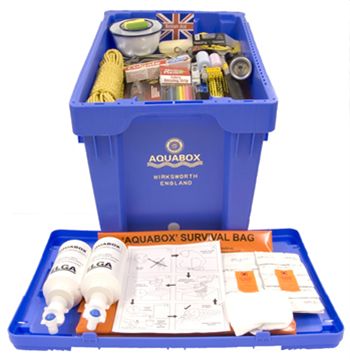 Show related pages
15/12/10 Many thanks to the pupils of Stewarton Academy who have filled another Aquabox which has been collected and dispatched.
26/11/10 Further to the following report for last year we are pleased to report that another three boxes have been filled by members of the Club and duly dispatched. Many thanks to all those who generously contributed the items required. Believe Lesley has some items remaining which would go a long way to completing another box and indeed some members who missed out this time and would like to contribute. May get a second chance later in the Rotary year if time permits. Please do let Lesley know if you want to help.
_______________________________________________________________________
During the past Rotary year (2008/9) one of the Rotary Club of Kilmarnock's main projetcs has been to provide Aquaboxes for those in need overseas. Nine boxes have been filled and despatched and we are very grateful to those organisations who gave us so much support in this task: -
Woodstock School, Nether Robertland Primary School, James Hamilton Academy, Symington and Craigie Women's Institutes, Holy Trinity Church and St. Andrews & St. Marnock's Church.
Too much water can take lives as easily as not enough. When disaster strikes, establishing a supply of safe drinking water is a priority. AQUABOX can be deployed to quickly meet that need. To find out more about the various types of Aquabox click here