Thanks for Life : The final campaign to rid the world of Polio

Rotary International has played a major role to eradicate polio from the world. In February Rotary Clubs in Great Britain and Ireland are working together to raise awareness of the campaign and to raise further funds for PolioPlus.
Andrew S from our club has been working with Rotarians from other local Rotary clubs in preparation for the events.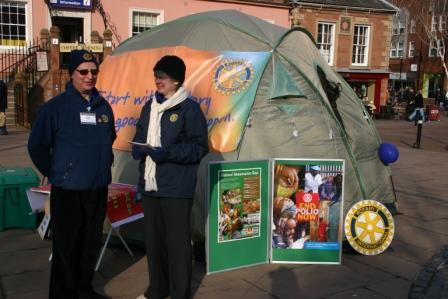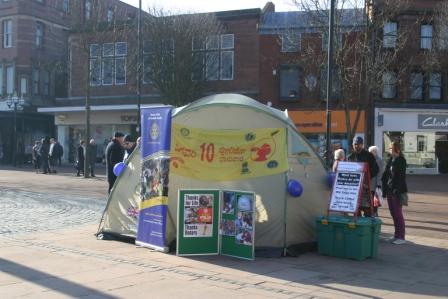 Saturday 20 February : We were by the Old Town Hall, with the Shelterbox Tent promoting 'Thanks for Life', Polio Eradication and our International Projects. Tea and Coffee was served in the Old Town Hall.
Tuesday 23 February : The Mayor of Carlisle Cllr Graham offically opened the Rotary Shop in the Lanes, Carlisle which was open for the whole week. Displays included the Thanks for Life Campaign, what is Polio and the role of Rotary. There were displays from organisations who Rotary have helped. The shop was hosted by different Rotary Clubs each day. We were there on Tuesday.
Saturday 27 February : The last day in the shop. We were also at the Tesco store collecting for Polio Eradication. The total collected for the whole week was