2012 May - OPT - Kosova Aid
Reports on the Kosova Humanitarian Aid Trip - Rotary in conjunction with Cornwall Fire & Rescue Service.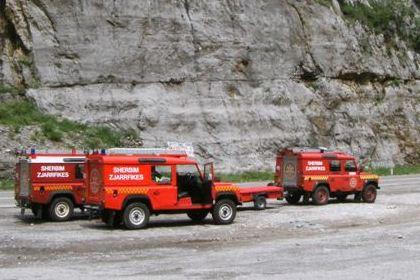 ROTARY District 1290 - Overseas Project Team.
~~~~~~~<>~~~~~~~
Presentation by the Kosova May 2012 Convoy Team
Bodmin Rotary Club Wed. 18/07/12
The full Team of convoy volunteers were present and a very interesting presentation was made by Rtn. Derek Hall and Team Leader Rtn. Pete Robinson. Also present were OPT Chairman Barry Kressinger and Mark Jewell. A special guest was Jeta a young Kosova girl on holiday with Barry & his wife.
VV - Some photos of the evening and reports - scroll down - VV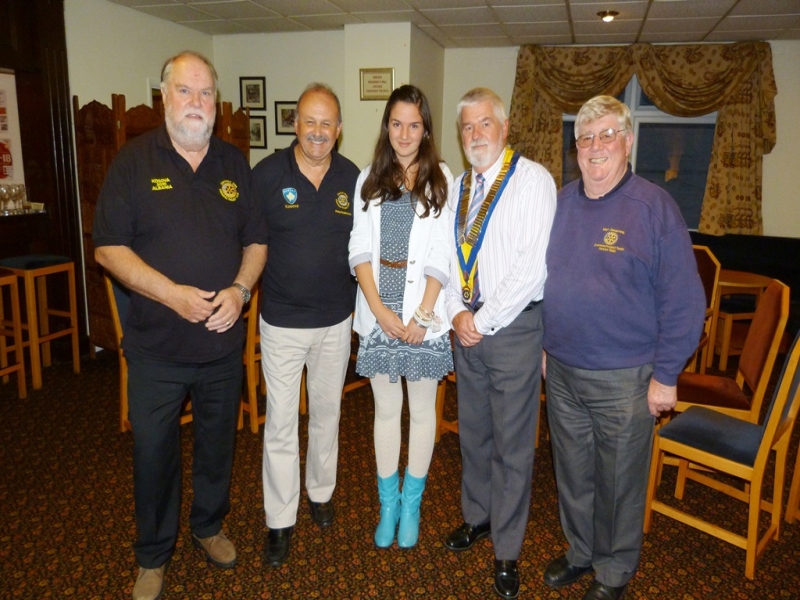 < Bodmin President Rtn. Dave Jenkins with OPT guests >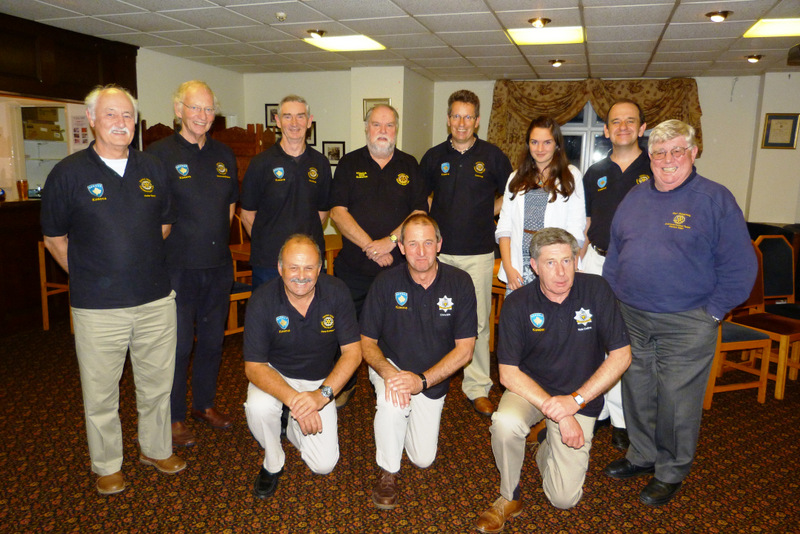 < From L to R >
Peter Scott, Howard Hollingsbee, Kim Kinvig, Barry Kressinger, Derek Hall, Jeta, Mike Dodd, Mark Jewell,
Front Row - Peter Robinson, Chris Ellis, Robert Collins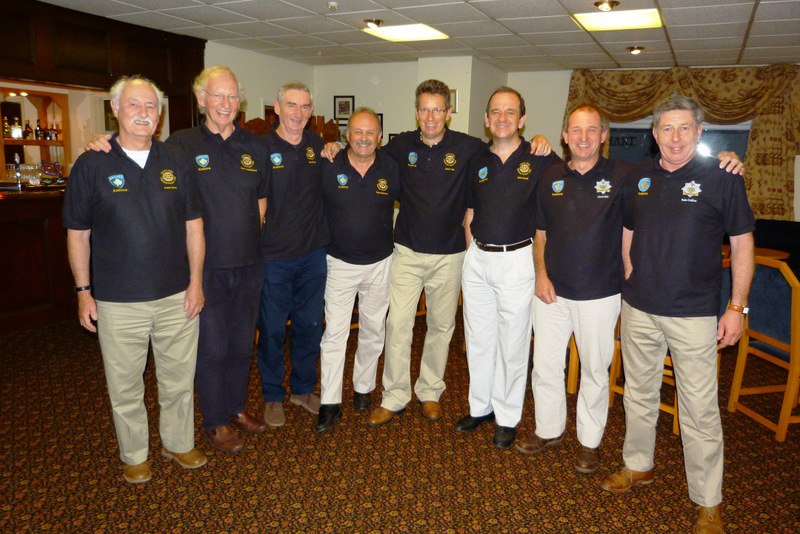 < The Convoy team >
~~~~~~~~~~~~
Project completed - please read the following reports: 23/05/12
Cornwall Fire & Rescue Service Report of journey - select
Day to Day diary of trip - select
---
Background to OPT Project:
Rotary District 1290