2009 Primary School Quiz
Wed 18th March 2009 at 12.00 am - 2.00 am
A quiz competition organised by Rotary clubs for primary schools across Scotland.
One of our Vocational/Youth projects involves organising an annual quiz competition among local primary schools. The winning team goes on to a further round for all schools from Aberdeen.There is then a final to select the best team from the North of Scotland..
In this picture the 2009 Bridge of Don area winners from Greenbrae school receive their certificates from Assistant governor Ewen Hatchwell at the Aberdeen Area round - they came fourth out of of 12 teams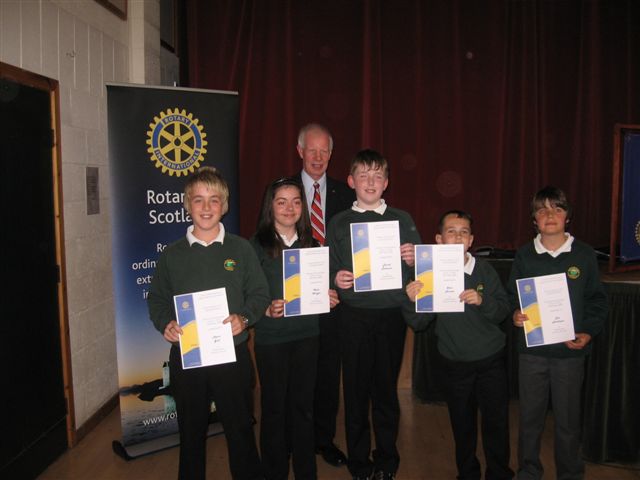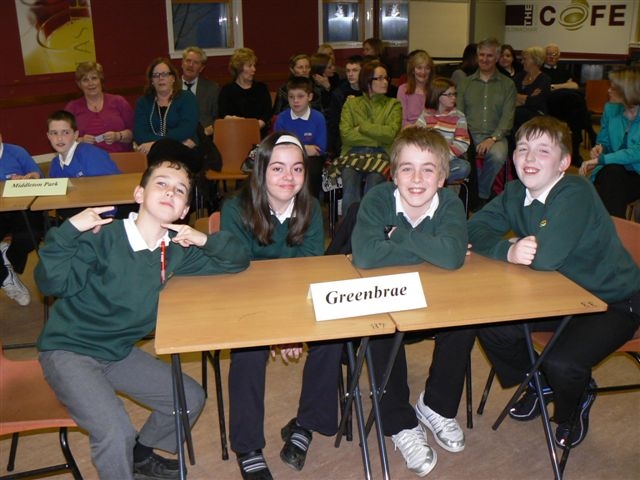 Members of last year's Bridge of Don winning team, Greenbrae Primary, with parents in the background.
2009 President Jack Archibald presents the trophy and certificates to the Greenbrae Primary team.