Like many Rotary clubs throughout Great Britain & Ireland, Plympton Rotary take part in the collaboration between Rotary and The Stroke Association each year.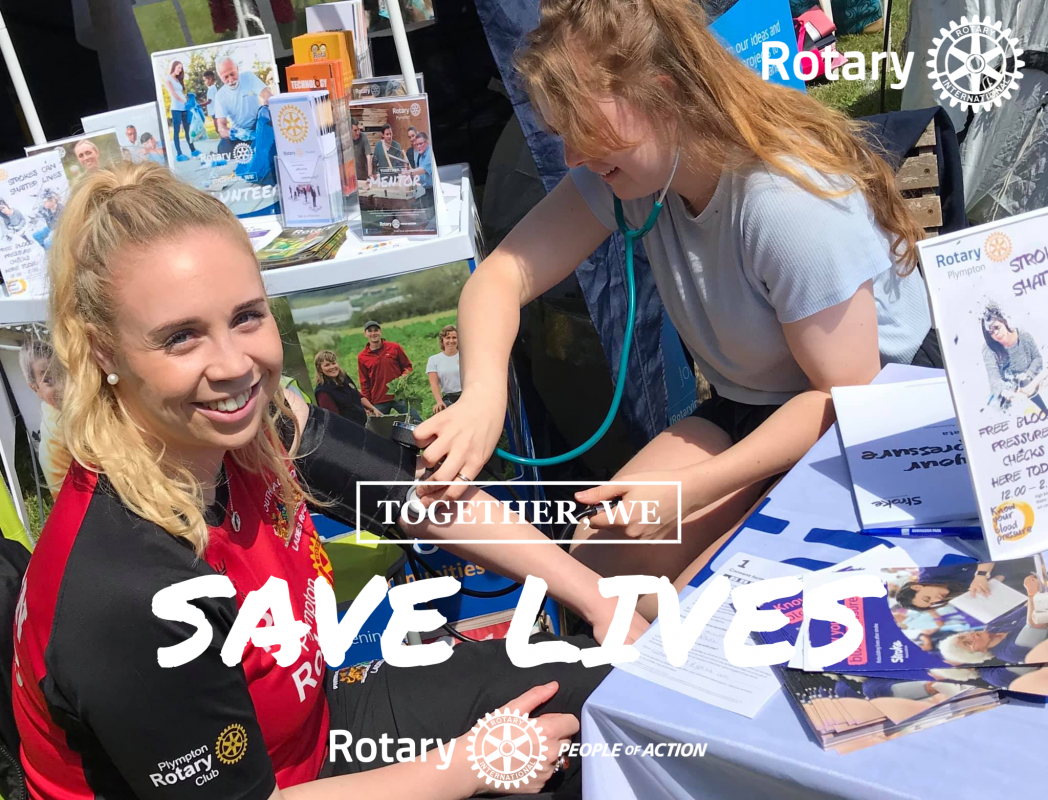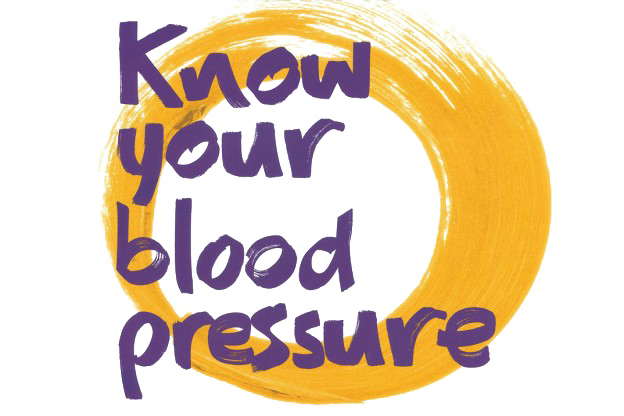 As part of our stand at the annual Plympton Lamb Feast each June, we undertake a Stroke Awareness Day – also known as a "Know Your Blood Pressure Day" where we provide free blood pressure checks.

High blood pressure is a contributing factor in around half of strokes in England, Wales and Northern Ireland. Rotary, both in partnership with our local teams and independently, took over 23,000 blood pressures in 2016. Over 6,000 of those tested were advised to make an appointment with their GP to discuss their reading.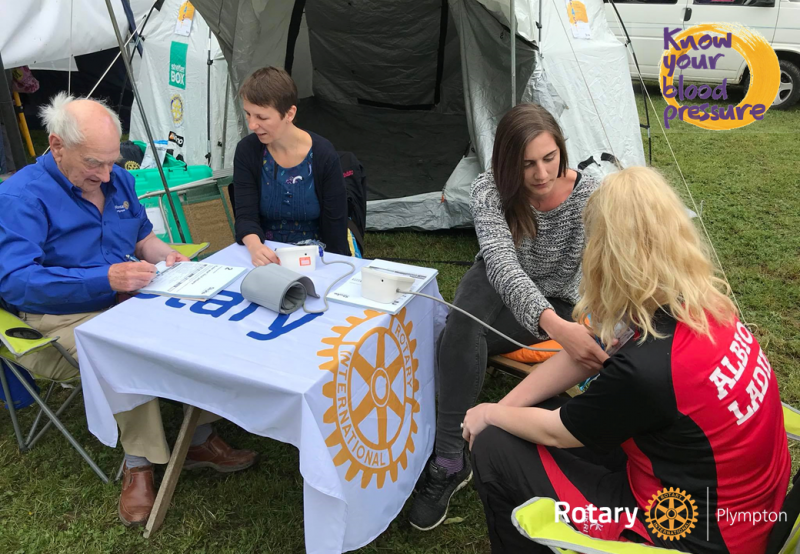 For every 10 people diagnosed with high blood pressure, seven remain undiagnosed and untreated - this is more than 5.5 million people in England alone. With Rotary's support every year, we can reach those at highest risk with our important message.

Our clubs' efforts in 2018 saw 29 members of the public have their blood pressure checked with 3 being urged to see the GP. If, by seeing their GP we have helped those 3 people avoid a stroke, then this alone will show the value of the event and our service to the local community.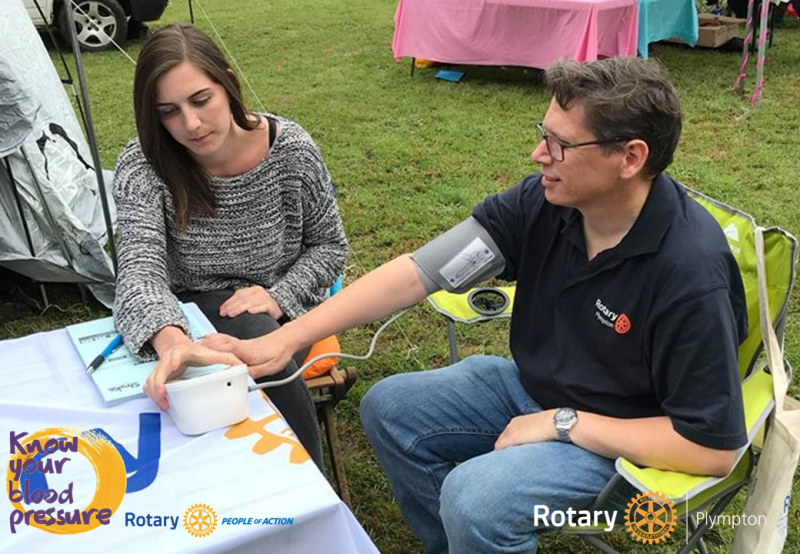 At the 2019 Plympton Lamb Feast, we our medical team took 37 blood pressure reasings - this year there were none who had to be referred back to their GP urgently.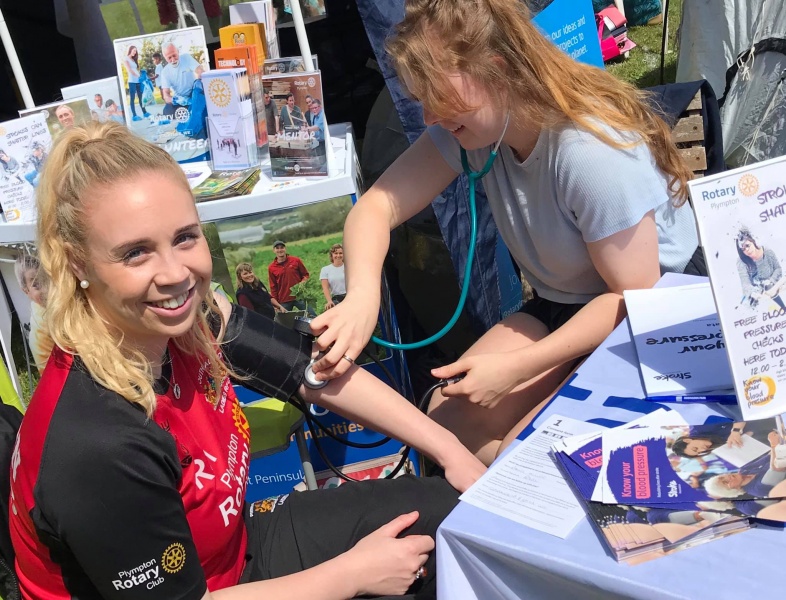 The club sees this project as an important part of our work for the local community and we hope you agree and see it's value. If it saves just one life, it will have been worth it.