Interact
News on the Interact Club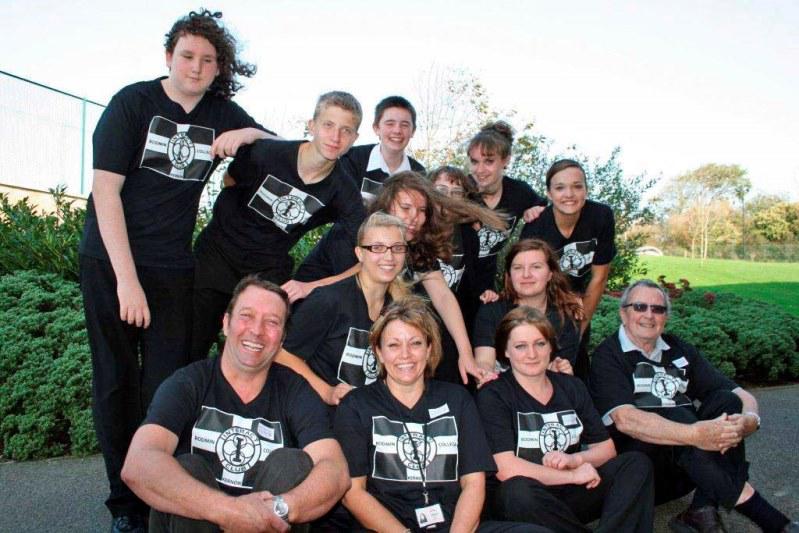 Bodmin College Interact Group
In conjunction with Bodmin & Lostwithiel Rotary Clubs
.
.
.
Latest News:
3rd March 2012: Interact at Rotary District Conference, St. Ives, Cornwall
The club was well represented at the opening session of the conference on Friday 2nd March. Entitled Rotary Meets Youth It was opened by Colin Benney, District Chairman of New Generations and the first presentation was by Bodmin and Lostwithiel Interact Club. We were represented by two members of the club Joel Corbett, who spoke about what we had been doing in the past year and by Jenna Grimwade who spoke about the future programme and the fun side of Interact. I gave a brief history of Interact and spoke about the advantages to students, Rotary Clubs and Schools. The programme was well received and I received several enquiries from Rotarians about forming clubs. The final presentation of the session was given by our own assistant governor Martin Taylor, who gave an interesting talk on the Flashpoint Centre in Bodmin.

I was very surprised to be presented with the Neville Hargreave Memorial Trophy by District Governor Maxine Stoyel. It is awarded for service to youth in the District. Neville Hargreave was the first District Governor of 1290, 1989-1990.

Photo shows Joel Corbett, myself and Jenna Grimwade at the District Conference.
Report by Rtn. Paul Harrison
---
24th Nov. 2011:
General News Release: Compiled by Ken Sharp District 1290 Pro:
Rotarians inaugurate first Interact Club in Cornwall - VVV Scroll Down for photos VVV
BODMIN and LOSTWITHIEL INTERACT CLUB
On Wednesday 23rd November nine students from Bodmin College were the guests of about 60 Rotarians from Rotary Clubs of Bodmin and Lostwithiel to celebrate the formation of their Interact Club; the first in Cornwall, and also the first Interact club south of Bristol.
Interact clubs are sponsored by Rotary Clubs and are open to 12 to 18 year olds. The purpose of the club is to develop leadership skills and self-confidence through teamwork. They agree to undertake one local and one international project per year, build respect for the rights of others, develop personal integrity and advance international understanding.
The celebration was held at the Westberry Hotel, Bodmin. In addition to the nine members of the Interact club, two members of staff who act as advisors, Sarah Walton and Polly Day, together with Headteacher, Brett Elliot also attended the celebration.
To rapturous applause Rotary District Governor, Mrs Maxine Stoyle presented the certificate of inauguration to Miss Cassie Brewer, the President of the club and each member of the club was presented with an Interact Badge.
The nine members then gave a presentation to the assembled Rotarians, informing them of the projects that they had been involved with, including raising approximately