Rotary Kids Out 2010 at Longleat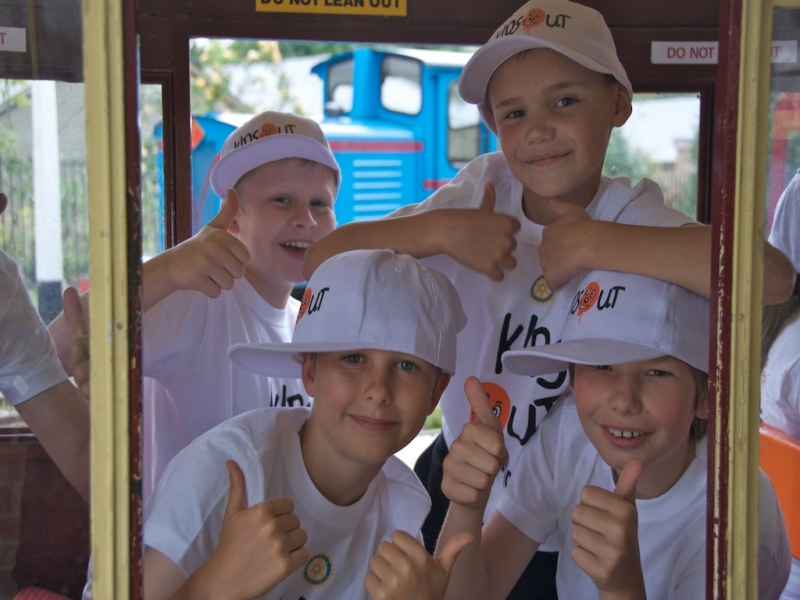 On the 9th June for Rotary Kids Out! a record number of 1,052 special youngsters were given their best day of the year at Longleat Safari Park, brought by 51 Rotary Clubs from Weston SM to Swindon and South Cotswolds to Shaftesbury. The smooth organisation was praised by a number of visiting Rotarians, and years of experience and improvements have provided a well-prepared formula. Twenty extra coaches and a thousand extra kids plus minders arriving within a couple of hours is a lot to absorb without disturbing the usual paying public. It was marvellous to see so many excited kids thoroughly enjoying themselves, and as ever we felt humbled by the patience shown by their incredible carers.
It was good to have so many Rotarians stewarding and it took the pressure off those who were very busy in their allotted tasks. It was great to see Pat, come over especially from Spain as he did last year for a bit of service he 'wouldn't dream of missing'. It was nice to have Friend of Frome Rotary Peter Starkie too. The weather was better than forecast and altogether local Rotary's best event of the year was an outstanding success. Bath West Rotarians did sterling work all day in the 'goodies' tent.
It was unfortunate their bus hit a tree in Bath and they had to wait for a replacement. The local organisation by Peter Bennett (of Selwood Rotary) and our team headed by David Millard and Andrew Prince was perfect and none of us know the amount of work done behind the scene, putting up and dismantling gazebos, notices etc. The Club give their full backing and made sure the kids and their wonderful carers had a great day.'