FATHER CHRISTMAS VISITS THE NORTH CRAVEN AREA
Usually around the beginning of December members of the Settle Rotary Club transform themselves into little elves and take to the streets with Santa Claus and a sleigh pulled by two reindeer. We are not sure of the names of the reindeer but both have red noses and they just love the festive Christmas music that we bring to the streets. This year, unfortunately, things beyond our control have taken over.

Father Christmas- 2020

STOP PRESS! Regretfully we have decided that in the interests of safety we will not be doing any Father Christmas activities this year. We hope that you all have a safe Christmas and we look forward to getting more of our events going next year once we have all had vaccinations.

As our elves now won't be calling on you, please do make use of the link below, or use the QR code on our posters, to donate to our local Christmas collection. We channel all of the money raised back into this community in the form of grants to local groups, charities and individuals who are making a difference in our community.
Happy Memories of a previous year - something to look forward to in 2021!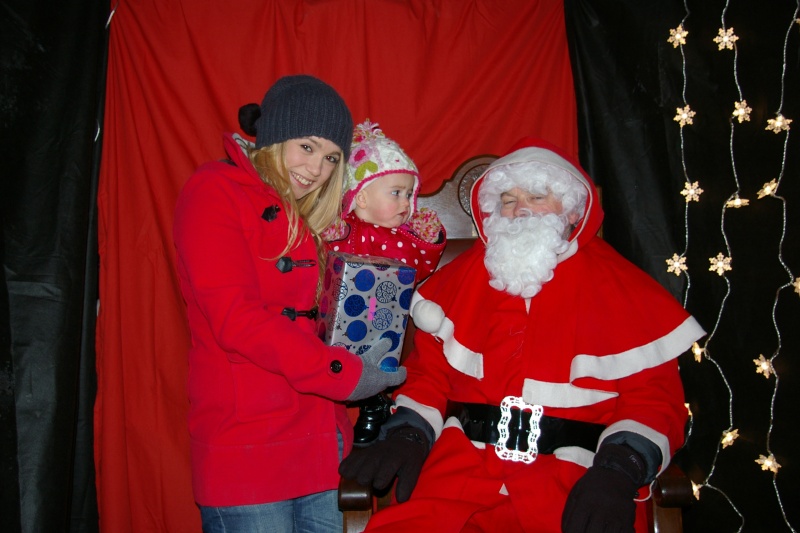 Last year (2019) the residents of Settle and the surrounding area made a generous contribution of more than £5700 to local charities and good causes. Thank you all so very much.