Interact Trophy - 2011
Aslam presents Interact Trophy to Jane Baxter at Rhyddings School
Former students of Rhyddings Business and Enterprise School were congratulated for achieving outstanding results by headteacher Paul Trickett at an informal ceremony in the Global Conference Centre, Watson Street, Oswaldtwistle.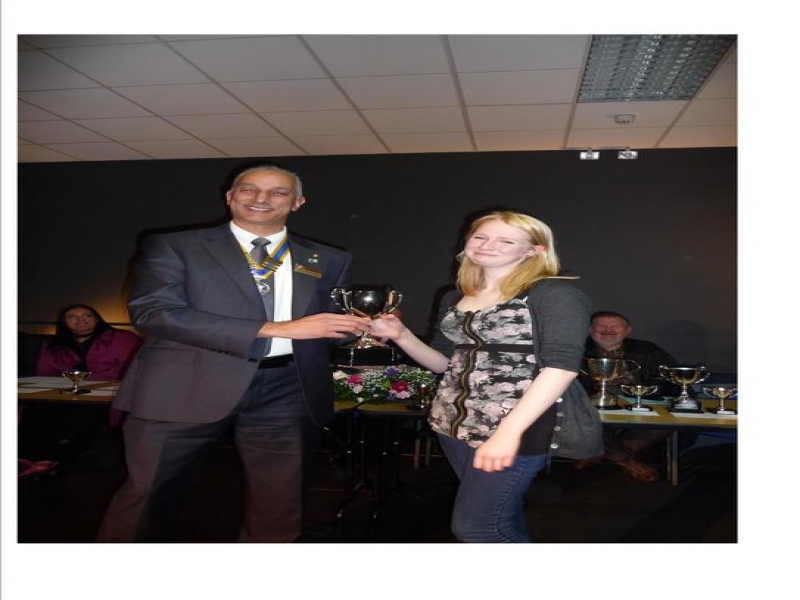 Our Club President Aslam is seen here presenting the Rotary Interact Trophy to Jane Baxter for her work with the Interact Group at the school. She also collected the Governors Trophy for Service to the Community and the Rhyddings Trophy for Outstanding Academic Achievement. Well done Jane !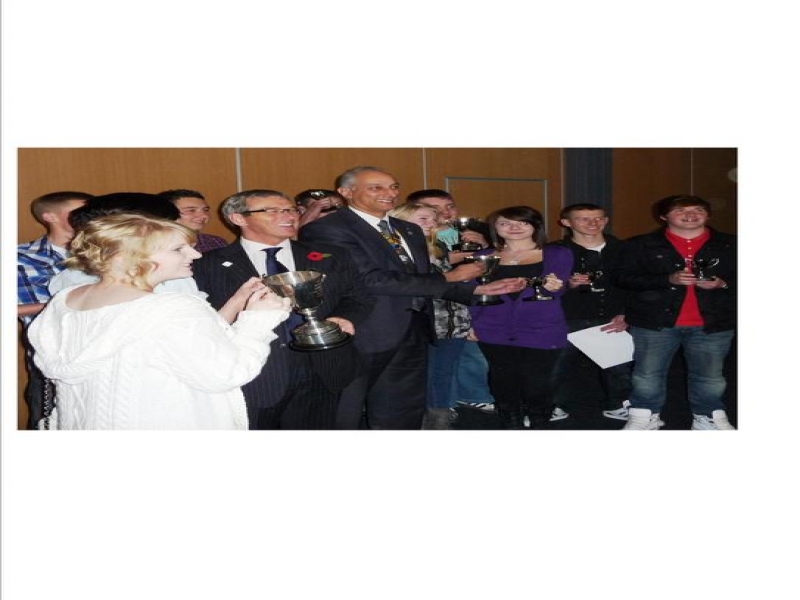 President Aslam and Rhyddings Headteacher Paul Trickett are obviously enjoying themselves with the trophy winners at the event.