Thanks For Life Day 2011 - the fight against Polio
Mon 21st February 2011 - Mon 29th October 2012
On Thurs 24th there was a talk by Michael Jackson at Oswaldtwistle Library 2-4pm on Thanks for Life. There was a display at the Library all week.
Rotary Celebrates its 106th Birthday on Thanks for Life Day
Hundreds of Rotary clubs across the country are organising events to celebrate Thanks For Life Day on Wednesday 23 February 2011, which is Rotary's 106th birthday.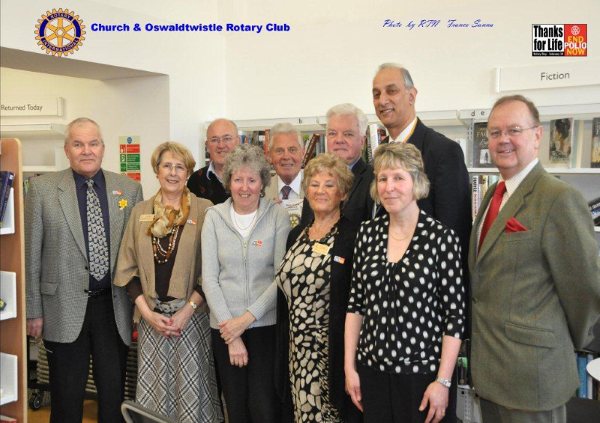 Our Rotary Club had a display in Oswaldtwistle Library for the week commencing 21st February to explain Rotary, Thanks for Life, and the Focus on Crocus Campaign. On Thursday 24th February Rotarian Michael Jackson gave a talk on these subjects at the Library with refreshments being served afterwards.
Our thanks go to Maureen and the Community Committee, who organised the event.
In October last year Hyndburn Rotary Clubs together with local Schools and Parks, planted 32,000 crocus bulbs on local sites. They were planted with the intention of celebrating Rotary Day on 23rd February in a blaze of purple colour all around the district. The Ruby Giant 'purple' crocus represents the dye colour dabbed on children's little finger, to indicate they have been immunised against polio. The flowering has been delayed a little with the cold winter but we ask everyone to look out for the purple flowers around the district and think of the little children who have been immunized against this crippling disease.
Church & Oswaldtwistle Rotary Club President Aslam Mohammed said "It will be just wonderful to see the bulbs burst into life and is a reminder to everyone that Rotary made a commitment to eradicate polio. We are grateful to the many local people and schoolchildren who got their hands dirty last year."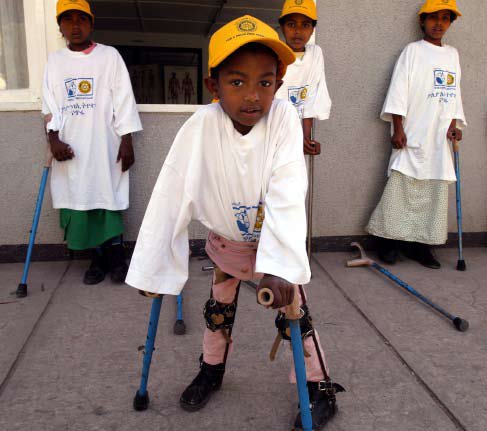 The Thanks for Life campaign is focussed on Polio eradication which has been Rotary's top priority since 1985. Since then, polio cases have fallen from 350,000 a year to a recorded 1,600 in 2008. With Rotary's help, 2 billion children have been protected from the disease. Rotarians all work on a purely voluntary basis so funds raised are not drained away in administration costs and so far they have raised US $700 million worldwide to fund polio immunisation. Every