Young Musician of the Year 2011 -12
Kilmarnock Rotary Club held their 2nd Young Musician of the Year competition with the current holder, Gregor Keachie of Kilmarnock Academy present. Once again the event was at the New Laigh Kirk and
Show related pages
Kilmarnock Rotary Club held their 2nd Young Musician of the Year competition on November 23rd 2011 with the current holder, Gregor Keachie of Kilmarnock Academy present.
Once again the event was at the New Laigh Kirk and the Club is very grateful for the use of the church.
Our adjudicators were James Clark, President of the Ayrshire Music Festival and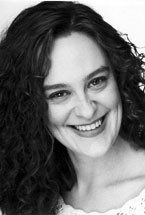 Caroline Hurst who is a lecturer in singing at the Royal Scottish Academy of Music and Drama.
The accompanist was Joe Auld.
We had competitors from the following schools:-
James Hamilton Academy - Lynsey Campbell - Voice
Kilmarnock Academy - Maxine MacDonald - Voice and Sam Leighton - Double bass
St. Joseph's Academy - Jenna Campbell - Voice (Jenna won the Voice Section last year)
Stewarton Academy - David Jones - Instrumentalist, Piano
Grange Academy - Mark Gordon Voice
Mark Gordon won the Voice competition while Sam Leighton was the top instrumentalist with Mark being declared the Young Musician of the Year. They will go on to represent Kilmarnock at the West of Scotland District Final on 15th January 2012 at Pollokshaws Burgh Hall.
Update 15/1/12
Unfortunately neither Mark nor Sam were successful at the District Final but we thank them for representing Kilmarnock and wish them well in their future careers.