Membership
Rotary in Ingatestone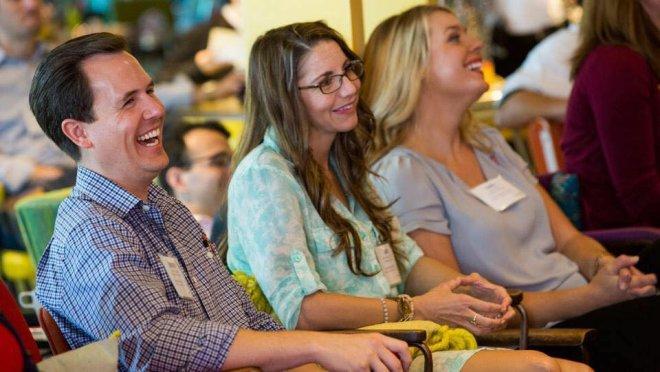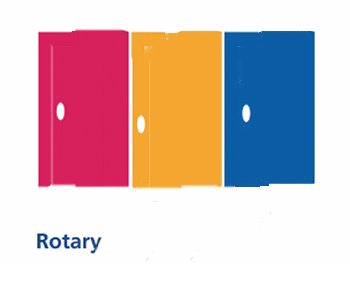 Would you like to join our club?
We're looking for more men and women of all ages and backgrounds to join us and use their time, talents, professional skills and energy to improving the lives of people in their local communities and others around the world. Our membership represents our community with the main requirement for a Rotarian being enthusiasm and a willingness to help others, perhaps less fortunate than him or herself.


What does it mean to be a member of Rotary?
Rotary is an organisation of men and women who volunteer their time and talents to serve their communities at home and overseas. It is the largest humanitarian service organisation in Great Britain and Ireland for people who want to make a better world, and who are dedicated to providing friendly help to local and international communities.

The world's Rotary clubs meet weekly and are non-political, non-religious, and open to all cultures, races, and creeds

To many local people here in Ingatestone, Rotary may evoke a Christmas Sleigh with Santa & his helpers each year. For others, it may be the Annual Summer Evening Jazz Concert, perhaps a Quiz Night or maybe a Charity Golf Tournament. Whichever, it's Rotary in action locally, raising funds and supporting local & international charities.

Like many service organisations today, the club is keen to maintain its support of the local community. However, without an injection of new blood in the shape of some younger new members, it will soon be unable to do this.

Rotarians are active, enthusiastic men and women of all ages and from all walks of life. They share a common interest in helping those less fortunate than themselves and, most importantly, enjoying friendship and fun.
So if you want the chance to give something to others and you want to use your talents, energy and professional skills to make a difference, then why not consider joining a newly invigorated Rotary Club of Ingatestone?

----------------------------------------------------------
WHAT ROTARIANS SAY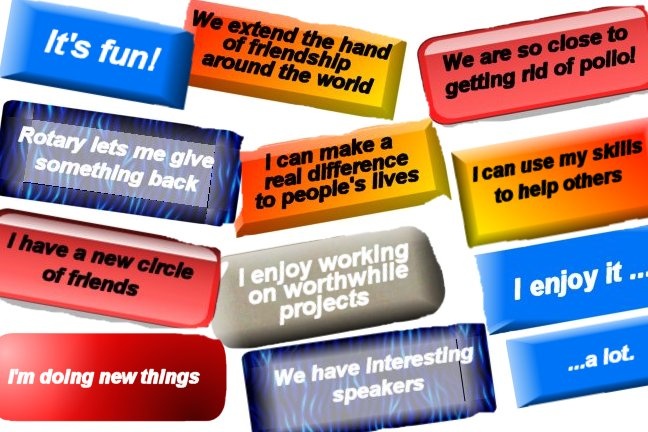 ------------------------------------------------------------
Check-out these new types of Membership
Associate Member - "Try before you Buy" type
download PDF for info
Corporate Member - for organisations
download PDF for info

-----------------------------------

Interested? - a quick email using the Contact form will do just fine. We look forward to hearing from you. You can expect a friendly welcome and an enjoyable evening.


---




Friends of Ingatestone Rotary:


If you would like to be involved in some of our activities but are perhaps unable to commit to a regular involvement, you can apply to join
as a 'Friend of Ingatestone Rotary'. For more information, see the
'Friends of Ingatestone Rotary'
page.
---
Watch this short video for an explanation..[in simple terms


---
What Does It Mean?
- An A.B.C. for New Rotarians

---