International
The Rotary Club of Swadlincote is dedicated to international projects. This is because we are determined to work hard to look after the international communities. Whether its the Philippines or South Africa or even a remote village in Africa, in some way we have helped reduce global poverty and helped in natural disasters.

The majority of our International projects could not be done without the assistance of our Twin club; The Rotary Club of Kirstenbosch, in District 9350, Cape Town, South Africa
This aids us foster good will and combine our efforts to put service before self and make a difference to those who are not as fortunate as ourselves. We enjoy the fellowship between us and Kirstenbosch and we collaborate on many different international projects.
To view the full information on this project use the link below.
http://www.rotary-ribi.org/clubs/page.php?PgID=350656&ClubID=1331
Kumbalani Park
This is an example of one of our many collaboration projects with our Twin club in South Africa. A play park has been constructed in South Africa the Rotary Club of Kirstenbosch and the Rotary Club of Swadlincote have collaborated on. This has allowed children in South Africa who were deprived to have fun and enjoy themselves. At the Rotary Club of Swadlincote, we are passionate about looking after and benefitting the New Generations of children both in the UK and aborad. This story tugs at the heartstrings and has been one of our most successful projects. Children cannot speak out and all these children wanted was a park, it might not mean a lot to you or you children but to these children, it means the world.
This shows the benefits of being twined internationally with such a fantastic Rotary Club and how it helps us collaborate for the betterment of others. The following photos represent our efforts and indicate to you how dedicated Rotary is to benfitting the lives of children in our local community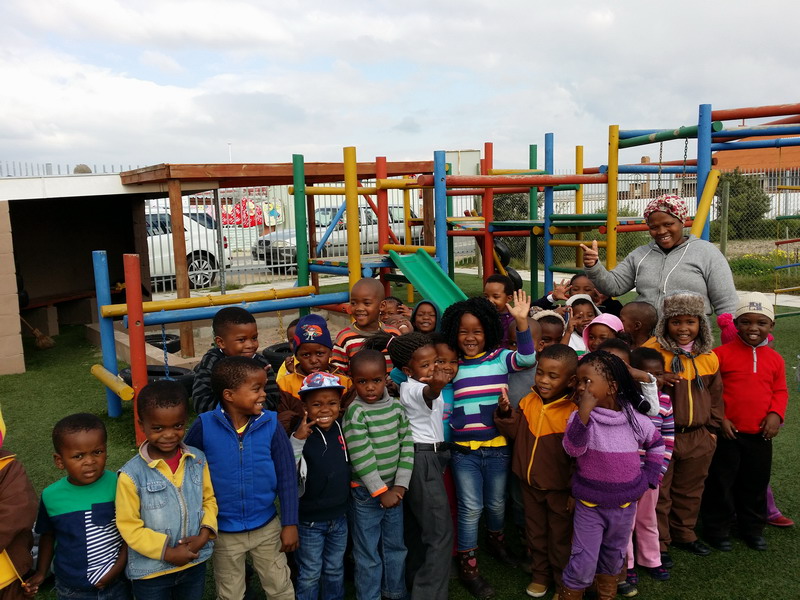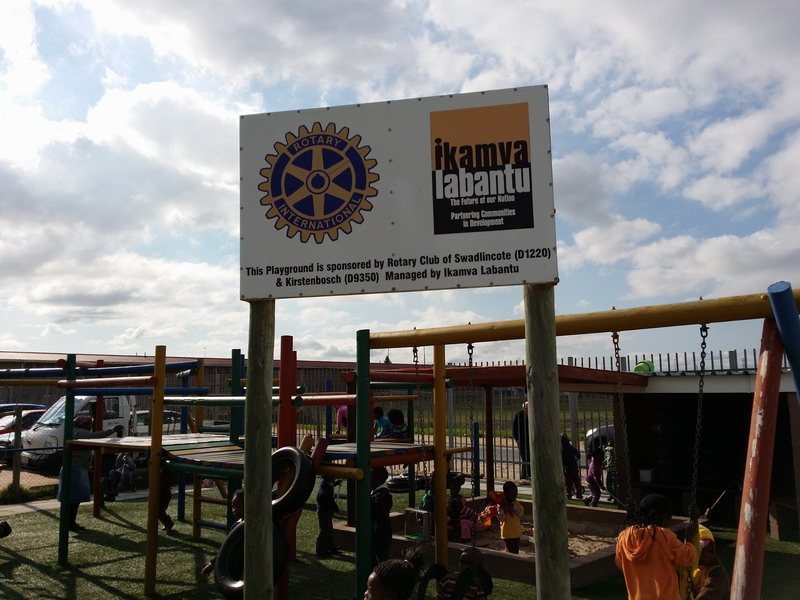 School Aid
One of our ongoing projects is collecting books to send to schools in South Africa through School Aid. Throughout the year, we collect books for schools in South Africa. We were able to take over 1000 books to School Aid's UK distribution centre earlier this Rotary year.
These were then shipped to South Africa and distributed by local South African Rotary Clubs.We wish to continue this project and develop it further.
Aquabox Emergency Campaign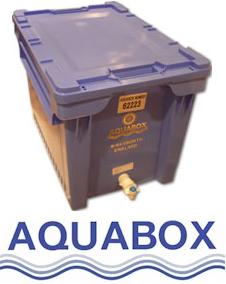 Another international project that we are passionate about is AQUABOX. The work of "AQUABOX" never stops. An Aquabox is basically a box filled with supplies such as tooth brushes and toys as well as a Filter. When emptied the Aquabox form a water filter which is suitable for an entire family to filter out clean water. With donations and help from the local community, including schools, and for whose help we are extremely grateful, this past 12 months has seen 50 Aquaboxes being filled. It suprises us how greatly people donate to this worthwhile cause as it helps so many poverty and disater striken communities trying to get the most vital of all esentials in life. Our local Interact club has also been helpful in collecting for Aquabox last year, they helped us fill boxes destined to villages across the world with no clean water in which for them an Aquabox water filter would mean the world of good.
Last year, we sent two community sized Aquaboxes to the Philippines to help them recover from the devastation caused by Typhoon Haiyan.
Thereby enabling Aquabox to respond to the many request for help relating to world wide disasters.
With YOUR help we can do even more.
Just spend a few moments to browse the Aquabox Site to do so follow the link below.
All pictures taken by members of the Rotary Club of Swadlincote