A continual influx of new members is vital to sustain the Club, and ensure we can carry on with the plans that we make.
If you're interested in finding out more about Membership, and the many benefits that come with it then select 'Contact ' from the tabs on the right hand side at the top of this page and someone will get back to you promptly.
By clicking THIS LINK you can view a short video that gives some idea of our activities in a typical (non Covid) year.
We managed to keep active as far as possible during the Covid lockdown and you can see what we achieved during this unusual year by clicking the following LINK.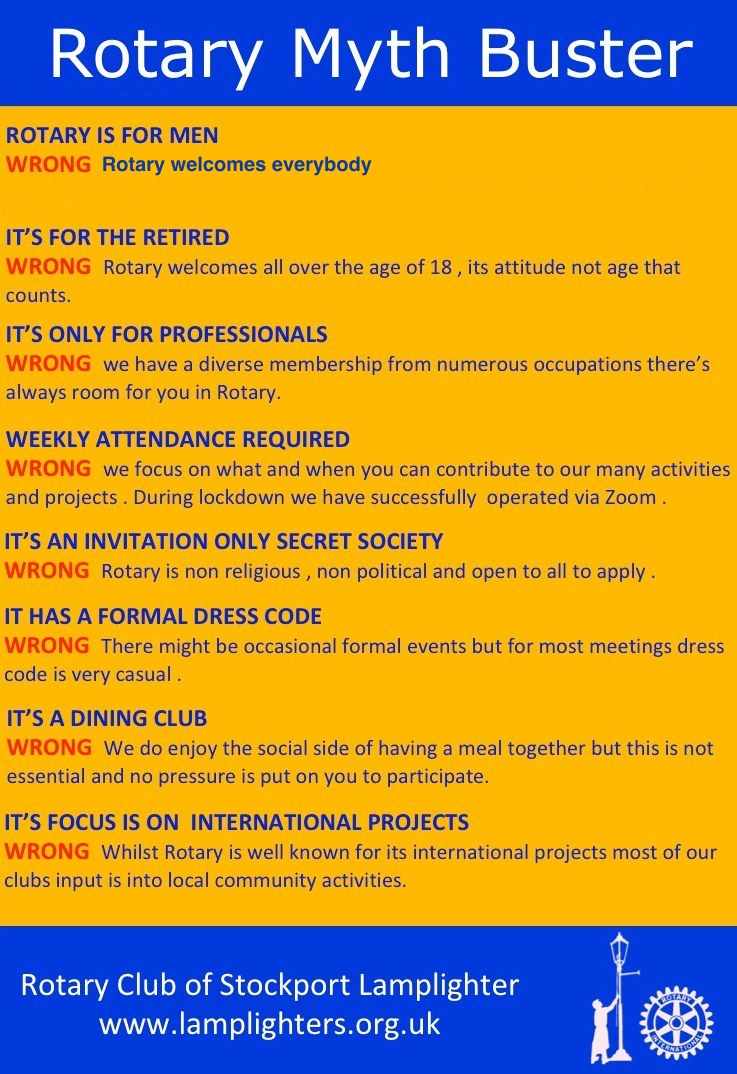 The following two downloadable information sheets about our club and Rotary in general will be of interest to new and prospective members .Follow the links below for more informationabout Rotary and our club.