Chair

Don Howard, Robin Sinclair, Tony Ridge, Jo Banks, Christopher Perry, John Neave

---
Vocational Committee
The role of our Vocational Committee is to encourage members to share their work experiences with other members and to be aware of the variety of areas of work in the local environment and, where possible, share this experience with the local community.

Much of our interaction is with young people in the community and our first event in the 2018-2019 calendar is "Youth Speaks" which takes place on Thursday 6th December at Moreton Hall School. The event is open to all local secondary schools.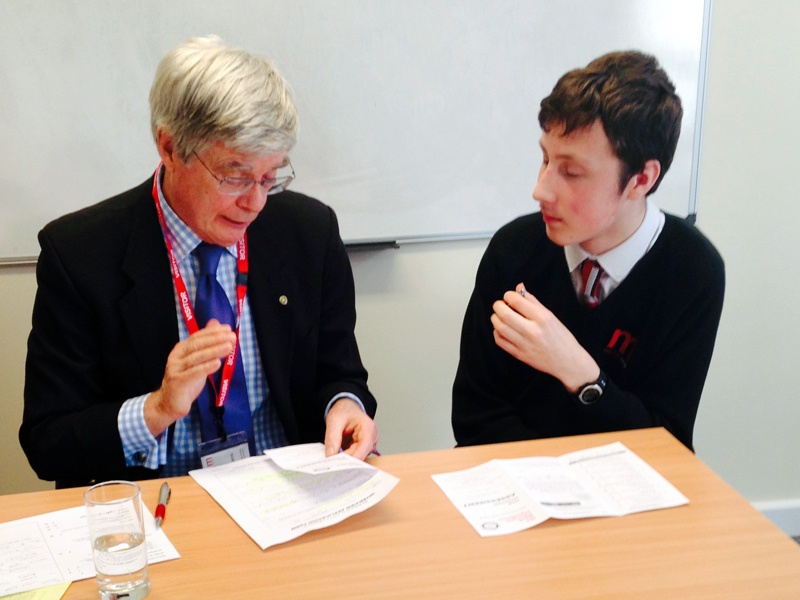 Mock Interviews at The Marches
Our annual "Investment Competition" for local schools and colleges, run with the assistance of HSBC, will start on November 1st and run until the end of April.

In the New Year, towards the end of January, we have the "Mock Interviews" for Year 11 students from The Marches Academy. Most of our members, as well as 'Friends of Rotary', participate in this event and their experience enriches the interview.
For the benefit of our own members a popular annual "Focus Interview" is arranged in April when a member of our Club is interviewed about their life and work experience.

Trips to local businesses are popular. In May 2018 we visited Dinorwig Hydroelectric Plant at Llanberis. Another trip will take place in the spring of 2019.