Rotary in St Albans
There are three Rotary Clubs in St Albans who welcome Associates and friends and volunteers who would like to assist the local Community.
Our Club

We are not the only Rotary Club in St Albans - there are three.
When Rotary first started in St. Albans the founding club was called simply - the Rotary Club of St. Albans. It first met and has continued to meet at lunchtimes and attracted local businessmen and professionals. However St Albans is a commuter town and many prospective Rotarians wanted to give service to the City of St Albans, but attending a lunchtime meeting was just not possible. So our club, St Albans Verulamium was formed in 1976 to meet in the evenings. To distinguish ourselves from the "Mother" club we added "Verulamium" to our name.
In more recent years there were other like minded professional and business people who still wanted to give service through Rotary but could only make meetings at Breakfast time so another club was formed and they added the word "Priory" to their name.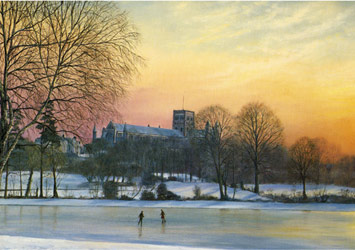 The Abbey Church and Cathedral of St Alban
In essence, belonging to a Rotary club is an enjoyable and organised way to make a contribution to one's own community. There is a club for you in St Albans each with its own character. If you are interested you could visit them all. Joining Rotary is by invitation so new "prospective" members attend meetings so that we can all get to know each other.