Fund Raising Woking District Fireworks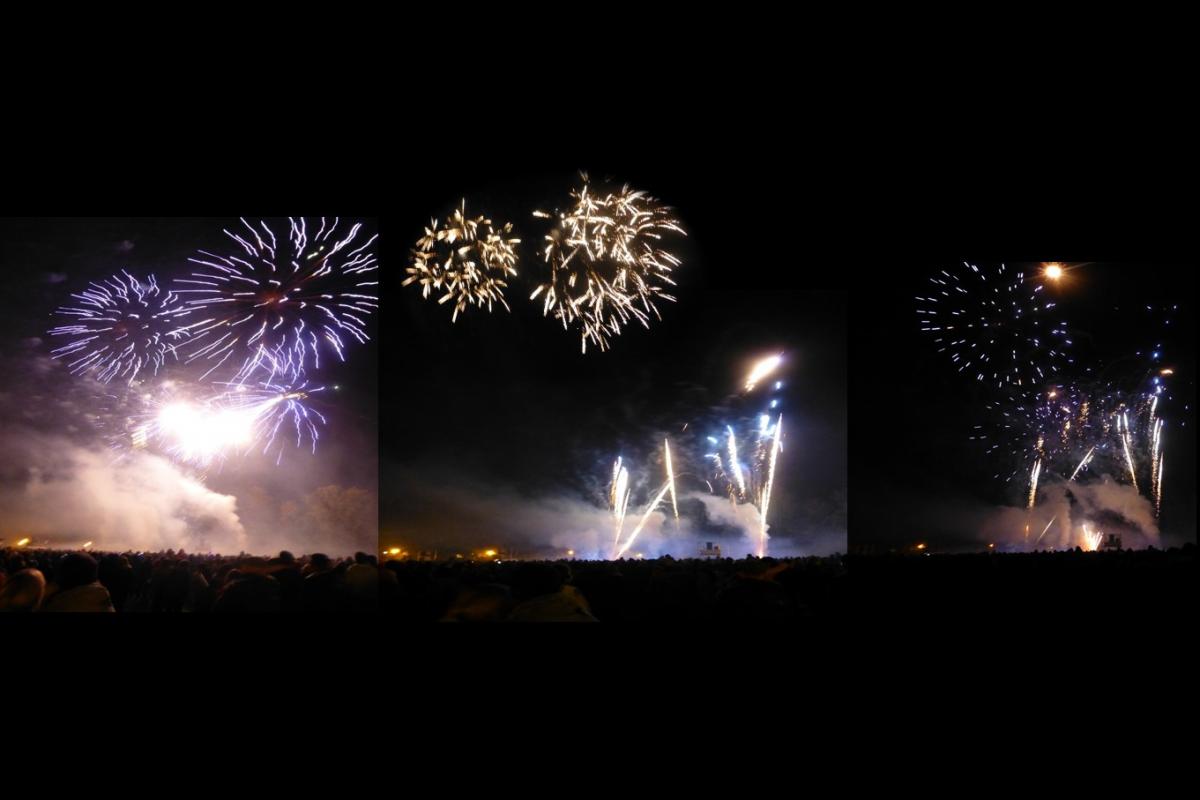 First moon landing celebrated with Woking Fireworks
The 50th anniversary of the first landing on the moon was the theme of this years Woking Fireworks extravaganza. The rockets may not have been so powerful as those used in 1969 but they lit up the night sky and dazzled the large crowd that chanced the weather.
The display was as usual organised by the Rotary Club of Woking District with support from sponsors Stratfield Homes and Farrans and several local volunteer clubs helping out as marshals.
Rotary President Michael Holden said: We were bothy delighted and relieved that the fireworks went ahead despite poor weather earlier in the day.
We have succeeded in our twin aims of ensuring that the event ran again after last years curtailment, and also made a small profit. This will enable us to maintain our support for worthy causes in our community.
We are very grateful to the people of Woking for continuing to support the extravaganza and look forward to a bigger attendance next year, enabling us to raise more funds for charity".