Community Service in The Rotary Club of Keighley
The Community Service Committee work with groups in Keighley both in a hands on capacity as well as fund raising for local charities. Each year members actively help in various community activities taking children from a school to a theme park and organising a party for blind and partially sighted people and their helpers for The Keighley Association for the Blind. In addition we support the local hospital where we designed, created and maintain a garden, help with transportation of patients attending The Stroke Club and contribute to fundraising. We try to support the local communityand look for any new projects we can help with.
Members of Keighley Rotary Club attended Keighley Show and provided a coconut shy and a tombola where every ticket was a winner.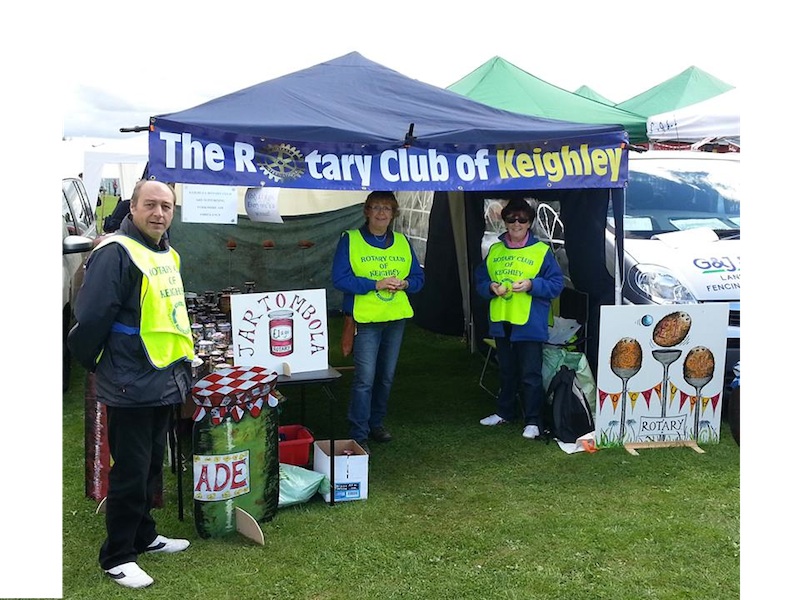 The committee members for 2015/2016 are as follows:-
Chairman Imm Past President Janet Pickles
Past President Liz Joyce
Past President Maurice Baren
Past President Bernard Burke
Past President Andrew Makin
Rtn John Wray
Bertie the Bus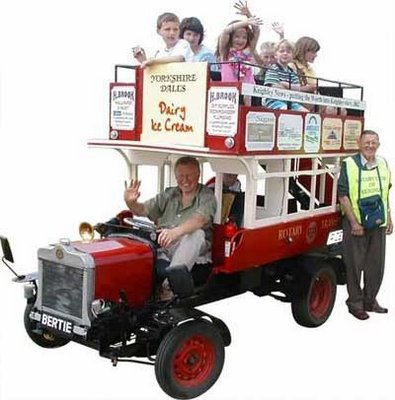 Bertie the Bus, who became the favourite of many children over the past years, and raised a great deal of money which benefitted the charities which Keighley Rotary Club support, was retired this year.
Apart from age, Bertie had unfortunately succombed to the world of of political correctness and risk assessments etc
Bertie was sold at auction at Bonhams in Hendon which raised even further money for the Rotary Club's charities.
Keighley Rotary has been approached by many people,since the sale, with the question as to whom was Bertie sold and where is he now.
To answer the question, Bertie was purchased by a collector who now lives in Spain and Bertie is spending his retirement on display close to Valencia