Sister Club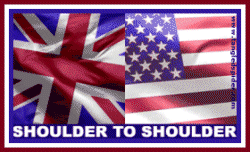 The Rotary Club of Plymouth Mayflower "twinned" with the Rotary Club of Plymouth Massachusetts during our visit to the Club in September, 2004. The Massachusetts Club made return visits to us in September. 2005 and 2013 and plans are in the pipeline for our Club to visit Massachusetts in the autumn of 2014.
The link was the first to be formalised between any organisations following the twinning of the communities by the respective local authorities in June, 2001.
It is entirely fitting that our Club, bearing the name "Mayflower" - a Club with a desire to explore new territory and undertake new ventures, should create and maintain this close relationship reflecting the ties which have inextricably linked the communities since the "Mayflower" sailed from Plymouth to the New World in 1620.
We remember, with great sadness, all those who perished on 11th September, 2001.