Foundation
The mission of the Rotary Foundation of Rotary International is to enable Rotarians to advance world understanding, goodwill, and peace through the improvement of health, the support of education, and the alleviation of poverty
Rotary Inflatable Arch
Why not use our inflatable arch at your event-cheaper than a commeral hire and all proceeds to Foundation.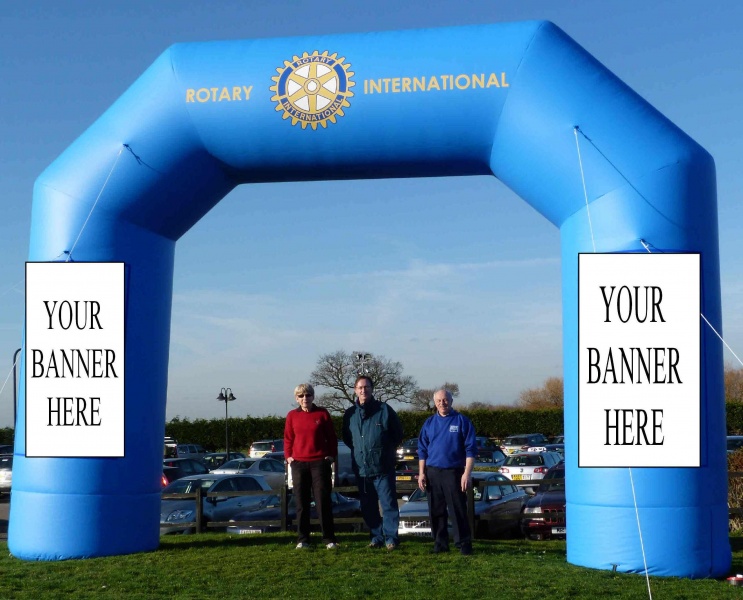 eBay Sales
Thanks to the generosity of Rotarians, relatives and friends since 2005 we have sold over 2500 items on eBay, from a car to a fitted kitchen to a postcard and raised over £17,000 for Rotary Foundation.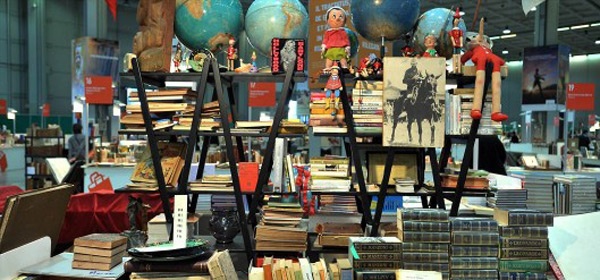 Purple4Polio Concert
In 2017 a concert at the Palace Theatre Westcliff on Sea by the Savoy Hotel's Alex Mendham and his Orchestra, attended by RI President Denis Spiller and District Officers was almost a sell-out and raised £3000 for the Appeal.


Development
For development projects we prefer to identify small-scale schemes in the poorest countries where our contributions can make a real difference. We have supported the reconstruction of a Health Post in an earthquake hit part of Nepal with the aid of a 3H Global Grant.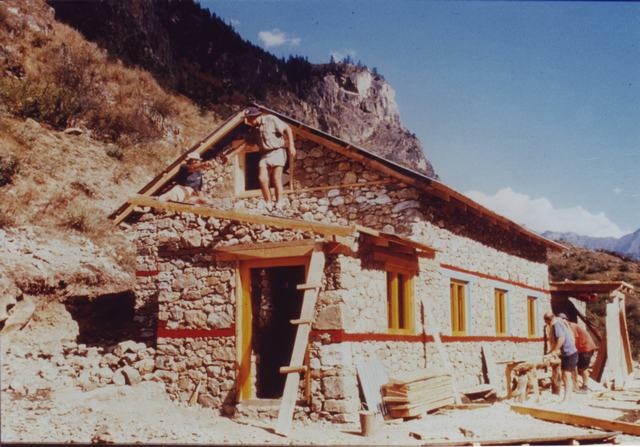 Christmas Puddings
Every year since 2007 Thorpe Bay has acted as an agent for RC Cwmbran Vale selling Christmas puddings to Rotarians throughout D1240. We have sold almost 4300 puddings in that time raising almost £43,000 for Minefield Clearance, Alzheimer's Society and Prostate Cancer charities.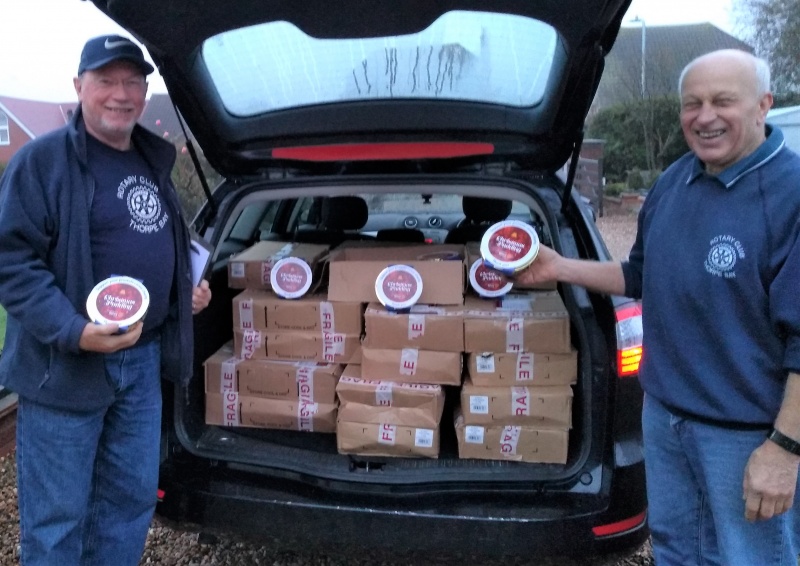 World's Greatest Meal
Thorpe Bay Rotarians recently spent two days serving hot dogs and burgers to customers of a local DIY store as part of this worldwide event and raised £334 for the Eradication of Polio Appeal.