Youth Services
Activities aimed at encouraging young people, supported by the Club's 'Youth Services' committee.
The Rotary Club of Gerrards Cross & Chalfont St Peter
Youth Services Activities 2014/2015
We recognise the importance of encouraging young people to achieve their potential and have developed a range of events and competitions with this objective in mind.
The programme includes a wide range of competitions for teams and individuals, which embrace both academic and practical skills. Its also about Leadership development, good citizenship and opportunities to exchange and experience life in other countries for a week or even a year. Its a complete offering to excite and develop young minds and personalities.
Some of our activities are as follows
Young Leaders
The Rotary Youth Leadership Award (RYLA) develops the leadership skills of young people through a programme of adventure, mind stretching, and physical testing group which builds confidence and develops skills and character.
A RYLA course usually involves a residential experience of between 3 and 7 days.
Interact
Is a club for ages 12-18 and is an ideal vehicle for citizenship projects within schools conforming to the curriculum. Interact provides an opportunity to participate in fun and meaningful service projects in a club structure. It is a club for young people run by young people with the guidance of a dedicated teacher and the sponsoring Rotary Club.
Rotaract
Rotaract members enjoy fun and are enthusiastic and active young men and women aged 18 to 30. Membership provides the opportunity to meet new people, expand social life, try new activities, and make a difference in the local community. Clubs are either community or university based and are sponsored by a local Rotary club, making them key members of the Rotary family.
We are seeking to start up a Rotoract club in the Gerrards Cross and Chalfont St Peter area and would welcome interest from anyone in the 18-30 age group who would like to belong to this club
Rotary Youth Exchange
Youth Exchange offers young people between the ages of 15 and 25 the opportunity to experience a different way of living, appreciate other cultures, possibly a new language,and to discover a lot about themselves.
Long Term Exchange for 16 to 18 year olds to continue their high school study in another country for an academic year.
Short Term Exchange for 15 to 19 year olds to spend a few weeks living with a family in another country.
New Generations Exchange opportunities for 18 25 year olds to improve vocational skills and knowledge in another country.
Camps and Tours Share cultural, sports and other activities with 10 15 others from different countries, improve life skills and make international friends.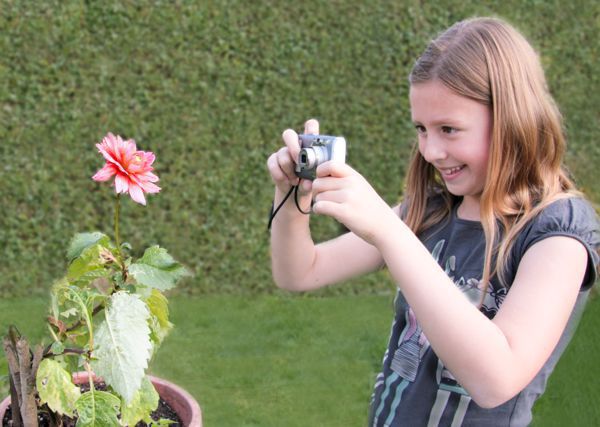 A good photographer does not need an expensive camera any more than a good author needs an expensive pen. Please scroll down to see details of how to enter the Young Photographer competition.
Competitions:
Rotary Young Citizen
In partnership with BBC News celebrates magnificent achievements of young people.
Rotary GB&I Young Chef
Prepare, cook and serve a three course healthy meal for two people. Cookery is an important life skill and great fun.
This years competition organised by our club begins on November 8th at Chalfont Community College. All schools in the area are welcome to send contestants to join this competition ( see below for email address)
Rotary GB&I Youth Speaks
This competition offers a team of three young people the opportunity to speak on a public platform, while presenting ideas on a topic in limited time.
Our competition will commence in January 2013 at one of the local schools.
If you are interested in entering a team from your school please email us at our address listed below.
There are two age groups- Intermediate 11 to 13 years
Senior 14 to 17 years
This is unquestionably one of the best speaking competitions for young people in our area and provides tremendous benefits in later life.
Rotary GB&I Young Musician
A competition for instrumentalists and vocalists, Young Musician encourages the musical skills and talents of our young people.
Our competition is scheduled for 2013 and applications are invited from any interested young person attending school or residing in the area
Rotary GB&I Young Writer
This competition encourages the imagination, creativity and artistry of young minds. The competition is progressive, initially at Rotary club level, progressing to district, regional and GB & Ireland wide finals.
The standards are tremendous and prizes for the winners are awarded at all levels of the competition. Robert Lindsay presented the prizes to the winners of the competition in our area, and the eventual national champion Jessica Mathews received her first prize in Gerrards Cross.
The competition is open to young people aged between 7 and 17, in three age categories
Junior 7 to 10 years
. Intermediate 11 to 13 years
Senior 14 to 17 years
Entry forms are available from your local school or from The Bookshop in Packhorse Road Gerrards Cross or direct from our Rotary Club email detailed below. The final date for entry for this years competition is 6th January 2013
The winner of the previous National Competition Senior category- was Jessica Mathews, a student at Chalfont Community College. Jessica and her parents attended the Rotary GB&I national conference in May 2012 to receive her award. The proceedings were on BBC TV. This tremendous achievement reflected well on Jessica and her school.
Rotary GB&I Young Photographer
A competition on the same basis as the Young Writer competition is open to all young people who have an interest in photography. The same age groups apply and prizes are awarded to the best photograph supplied by contestants in the applicable age groups.
For more information on how to enter the Young Photographer competition, please download our information sheet on entering the competition.
More details and full support for participation in any of these programmes can be obtained from the New Generations Chairman of Gerrards Cross and Chalfont St Peter Rotary Club
New Generations Chairman : Gerry Hoare
Tel No: 01753 889231
E-mail: newgenerations@gxrotary.org.uk