Chair
Mark Liquorish
Justin Soper, David Davies, Ian Haigh (Trustees). Bill Vine (Ex Officio)
John Ward, Graham Moss [Secretary], Jackie Ridge (Elected Members)
---
Download Application Forms (Word / PDF) and Guidance Notes (PDF) for the Mary Hignett Bequest Fund here
Forms Revised September 2018
Mary Hignett, a much-loved local writer, teacher and naturalist left half of her substantial estate to the Rotary Club of Oswestry. Her Will gave the Club wide discretion regarding how the money was to be administered and disbursed, with the only guidance being that it should be used mainly for local small projects in the fields of Sport and the Arts. The Club manages the financial aspects of this activity via the Rotary Club of Oswestry Trust (Registered Charity 1101708)
The Committee charged with administering the Fund meets regularly to consider applications received. Each year an invitation to interested groups is published in the Advertizer early in the Autumn with an end-of-November deadline and the resulting awards are then announced normally no later than early January. Ad Hoc applications can also be accepted.
Most awards are in the range of £500 to £2,500 but each application is treated on its merits: Is it local? Is it a project? Does it provide lasting legacy? Is it related to Sport or Art?
Successful applications to the Mary Hignett Bequest Fund in Rotary year 2017-18 included Oswestry Makes, The Wilfred Owen Festival, Llanymynech Bowling Club, Porthywaen Silver Band, Oswestry Community Games and Hirnant Community Hall.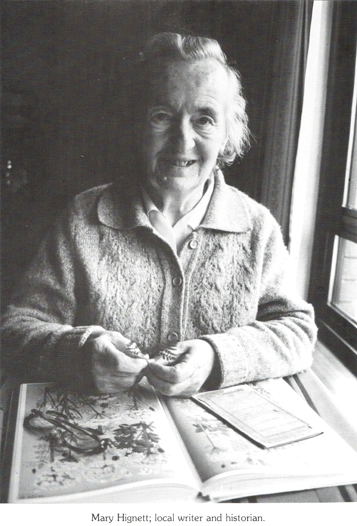 Click on Mary's image above to download her obituary as published in the Shropshire Botanical Society Newsletter Spring 2005.