Part of Rotary Foundation: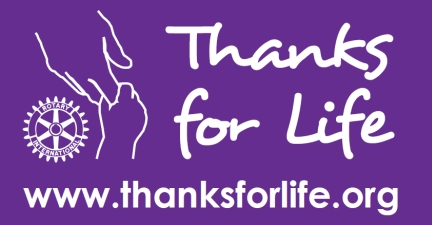 Welcome to 'Rotary - Thanks for Life', an annual project involving the clubs and members of Rotary International in Great Britain & Ireland (Rotary GB&I), to highlight the humanitarian work of Rotarians with the number one aim of helping to eradicate polio throughout the world.
2015-2016 is the sixth year that Rotarians across Britain and Ireland will be working together on and around Rotary Day - the anniversary of the first Rotary meeting in Chicago, USA, 111 years ago - to raise awareness and understanding of Rotary in their community, attract new members and maximise donations to The Rotary Foundation to assist polio eradication.
Polio continues to be an issue which is of great concern across the world and has not escaped the notice of world leaders. At the Commonwealth Heads of Government Meeting, held in Australia, October 2011, millions of dollars were pledged to the Global Polio Eradication Initiative. In total, $100m is being donated by three Commonwealth countries with $40m from Bill Gates. Read the full story here.
Be part of the polio eradication initiative by getting involved with us, your local Rotary club.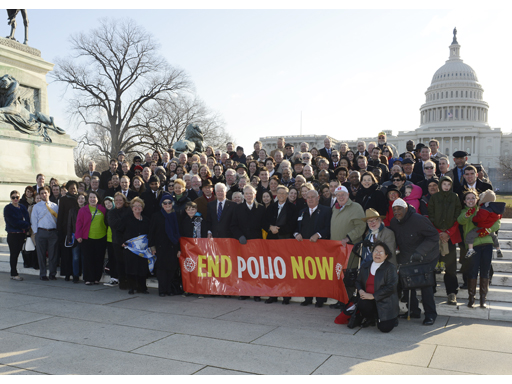 Bill Gates, co-chair of the Bill & Melinda Gates Foundation, met with members of Rotary and other supporters of the Global Polio Eradication Initiative on the steps of the U.S. Capitol. The rally preceded a lunch briefing for Congressional staff members to stress the importance of continued U.S. support for the worldwide campaign to eradicate the crippling childhood disease. Launched by Rotary and its partners in 1988, the initiative has reduced the incidence of polio by more than 99 percent, from 350,000 cases a year to barely 220 in 2012. Rotary and Gates urge the world community to commit to the final push needed to stop the virus in the countries where it remains endemic - Afghanistan, Nigeria, and Pakistan - thereby preventing a resurgence that could quickly paralyze hundreds of thousands of children within a few years.